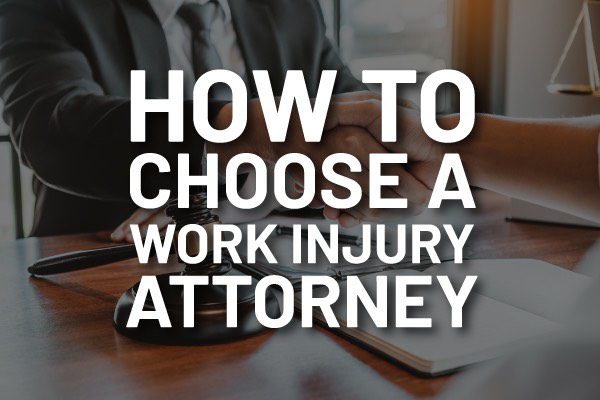 Texas workers face many additional challenges after being injured on the job. Not only do they have to focus on the hard work of recovery, but they may also have to contend with their job not offering worker's compensation. Costly medical bills, lost wages, and additional financial hardships on their family can be a major source of stress. Having a knowledgeable work injury attorney can help you understand the best way to get the compensation you deserve. Determining which attorney can best handle your case is essential to ensuring that you get the compensation you deserve. Here is how you can determine which work injury attorney is right for you:
Read the Attorney's Reviews or Look for Referrals
Any work injury attorney can claim that they have your best interests at heart, but many are more concerned about their pay rather than getting you what you deserve. Online reviews of your potential work injury attorney can tell you a lot about how they treated their clients which will paint a clear picture of how they will treat you and handle your case. Did the attorney just take the settlement to avoid court? Was the client satisfied with how the attorney handled their case?
Don't just rely on the internet, though. State and local bar associations, as well as legal aid offices, may be able to point you in the right direction of the attorney that can best meet your needs. Make sure to explore your options and stick with attorneys that have an excellent reputation.
Treat the Initial Consultation as an Interview
Remember, your work injury attorney is working for you to make sure your case is handled correctly and that you get the compensation you deserve. Your attorney will likely ask you many questions during your initial consultation to get a clear idea of your case. However, while they are asking questions to learn about you, you should also be asking questions to learn about them. Here are some examples of questions you should ask your work injury attorney:
How many years have they been handling work injury cases?
How much of the practice is dedicated to work injury?
Can the attorney represent you throughout the entire process, including filing the lawsuit, the discovery process, mediation, and court?
Can they provide references of former clients for you to talk to?
Do they also represent employers or insurance companies or do they only represent injured workers?
Are they a member of any professional organizations?
Are they board-certified?
How do their attorneys' fees work?
Will you be charged if the case is unsuccessful?
Will they be charged for litigation-related expenses?
How do they estimate the value of your case?
Always look for an attorney who treats you with respect, gives you confidence in your case, and guarantees to be with you every step of the way. A high-quality attorney will be happy to answer all of your questions and will ensure that you understand before moving forward. They should be patient, authoritative, and know exactly what your case needs to be successful.
Remember to take note of how the other legal staff treats you and each other. This includes administrative assistants, legal assistants, and paralegals in the office, as you will probably be interacting with them as well. If they seem dismissive, speak to you rudely, or don't return your calls in a timely manner, it is best that you take your business somewhere else. Remember, your attorney should provide you with regular updates about your case. If you don't hear from them, make sure you speak to them about your concerns.
The Work Injury Attorneys Who Will Fight for You
If you were the victim of a work injury accident, contact the dedicated team at the Hernandez Law Group, P.C. today. Our team follows a no-win, no-fee contract, taking away the risk of seeking compensation for your injuries. The knowledgeable attorneys at Hernandez Law Group place our clients first and work hard to ensure that they get the compensation they deserve. Contact our team today for a free no-obligation consultation and start your journey on the road to recovery.