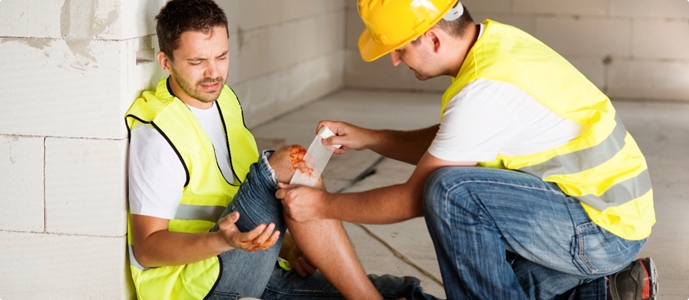 Work Injury Lawyer in Dallas, Texas
Texas workers face numerous challenges after suffering workplace injuries; many are unable to perform their previous job duties or return to work at all. On the job, injuries may result in costly medical bills and loss of wages, both of which cause financial hardship for work injury victims and their dependents.
If you or a family member has suffered serious work injuries, you can receive benefits by filing a workers' compensation claim if your employer carries workers' compensation insurance. If your employer has opted not to carry workers' compensation insurance, you may need to file a lawsuit against your employer to receive compensation for your injuries. Proving fault in these situations is tricky, however, so it is important to speak with a knowledgeable workers' compensation attorney at Juan Hernandez Law P.C. We can explain your legal options to you and help you determine the best plan of action for your situation.
Texas Worker's Compensation Insurance
Workers' compensation insurance is intended to provide medical and financial benefits to employees who have been injured on the job. Despite the obvious benefits, Texas is the only state in which private businesses are not required to carry workers' compensation insurance. Employers may instead choose to carry alternative accident insurance policies to provide compensation in the event work injuries or have no coverage at all.
Unfortunately, workers' compensation and alternative plans may not be sufficient to cover all work injury-related expenses, especially future medical expenses and loss of future earning capacity. If your employer's plan provides insufficient coverage or your employer does subscribe to workers' compensation or an alternative accident insurance policy, a lawsuit may be the best means to receive a fair settlement for your pain and suffering, medical bills, lost wages, and other losses after a work injury.
On the Job Injuries in Dallas
Work injuries in Dallas and throughout the state of Texas result from numerous workplace hazards and can occur in any type of business. On the job injuries often involve head and brain injuries, spinal cord injuries, crushed limbs, blindness, hearing loss, sprains, and wrongful death.
Common causes of Texas work injuries include:
Slip and fall injuries resulting from spills, uneven surfaces, slick surfaces, etc
Hazardous materials
Falling objects and debris
Defective equipment
Insufficient safety protection
Electrical accidents
Repetitive motions
Work Injury Lawsuits against Responsible Third Parties
Many times, someone other than the employer is responsible for work injuries, for example, outside contractors, delivery drivers, or equipment manufacturers. If the negligence of a third party has caused your work injury, you may bring forth a lawsuit against the third party even if you are receiving benefits through your employer's workers' compensation plan. A qualified Dallas worker's compensation lawyer can advise you whether this is an option in your case.
Dallas Work Injury Attorneys
If you have suffered a work injury anywhere in Dallas and your employer does not carry workers' compensation insurance or other work accident insurance or if workers' compensation does not adequately cover your injury-related expenses, contact the experienced work injury attorneys at Juan Hernandez Law. Our lawyers understand the obstacles faced by work injury victims. We have helped clients in Dallas, Fort Worth, Houston, and San Antonio and all over Texas to obtain compensation after suffering work injuries.