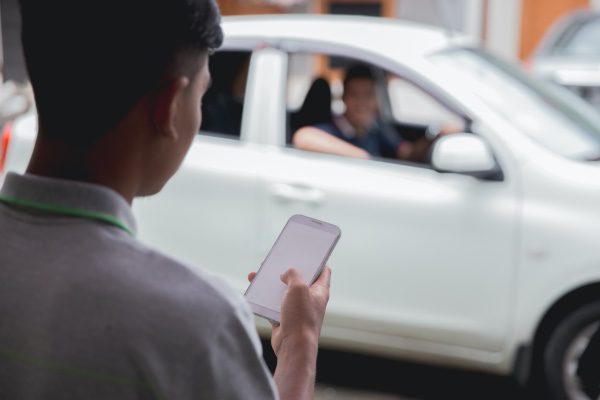 Rideshare Accident Attorney
When you get into an Uber or Lyft, you're putting your life and trust into someone else's hands. Unfortunately, sometimes the driver's negligence puts you at risk, causing you to get injured.
If you have been the victim of an Uber or Lyft accident, the personal injury attorneys at Hernandez Law Group, P.C. can help. When you work with us, we'll ensure that you recover fair compensation for your injuries. Contact us today to schedule a no-cost consultation with our vehicle accident attorneys.
Uber and Lyft Insurance Policies
Both Uber and Lyft offer liability insurance for all their drivers. This insurance only occurs if the driver's personal insurance has denied a claim. In most cases, the driver's policy only covers personal use, but some drivers have commercial insurance or a rideshare endorsement to protect them from financial liability.
Who Pays for Damages and Medical Bills Resulting From the Accident?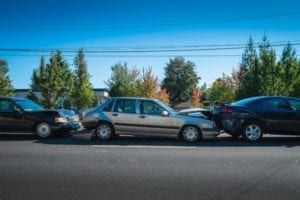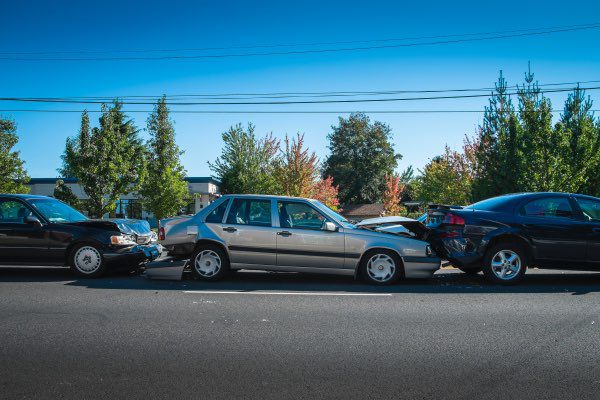 If you have been injured in an accident with an Uber or Lyft driver, there are several important issues to consider. The financial concerns can sometimes be a gray area because rideshare companies are still relatively new. They operate much differently than taxis, so their insurance needs are also unique. Here are the parties that may be held at fault after an Uber or Lyft accident:
The Uber/Lyft Driver
If the driver of the Uber or Lyft was at fault in the accident, and that driver has commercial auto insurance or a rideshare endorsement on their policy, they may be held financially liable for your injuries. How much protection you have in these instances will depend on the level of coverage the driver has in their policy.
The Other Motorist
If another motorist was at fault for the accident, that motorist's insurance company might be the one that pays for your damages. Due to the nature of rideshare companies, the other motorist's insurance may try to deny the claim. Having a legal advocate like Hernandez Law Group, P.C. on your side can help you ensure that you are adequately compensated.
Uber/Lyft Insurance company
For Uber and Lyft drivers who do not have commercial insurance or rideshare endorsements on their policy, both companies provide liability insurance. Again, this coverage only applies after the driver's personal insurance company denies the claim.
Who is Responsible for Accidents During the Different Periods of Rideshare?
There are three main time periods to an Uber or Lyft rideshare. These are
when the driver is logged into the app but has not accepted a ride request;
when the driver has accepted a ride request and is on their way to a pickup; and
when the rider is in the vehicle.
Determining which party has responsibility for an accident depends partially on the rideshare period. In most cases, the at-fault driver is the one responsible for any accident; however, it is always possible to have extenuating circumstances where both drivers may share responsibility or insurance companies may argue over fault, payment, and other factors. With that in mind, Hernandez Law Group, P.C. can provide you with the proper legal counsel to address any concerns you have about financial compensation for your rideshare auto accident injuries.
What To Do After an Uber/Lyft Accident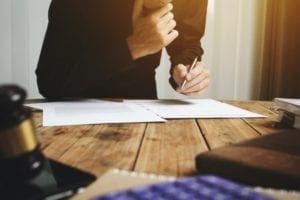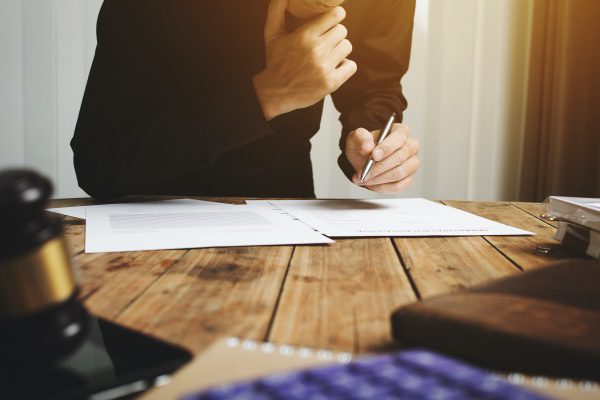 After any Uber or Lyft accident, you want to make sure you collect names, insurance information, and contact information from your driver and any other motorist(s) involved. Contact the police and request medical help for anyone who needs it. You should also get names and contact information for witnesses to the accident. Take pictures of the accident scene from all possible angles, as you might need them later to help prove your case.
Texas Uber/Lyft Crash Lawyers
If you've been injured in a crash involving a rideshare service, let the attorneys at Hernandez Law Group, P.C. help you recover financially. While these services are more well-established than they were in the past, there are still legal issues and arguments surrounding them. That can mean a struggle to receive compensation, along with insurance companies that are looking for reasons not to pay a claim. You do not have to fight this battle alone. We understand that you deserve fair and just compensation, and want to make sure you have a strong legal advocate to help you financially recover. Contact us today to schedule a free, no-obligation consultation at one of our Texas offices.