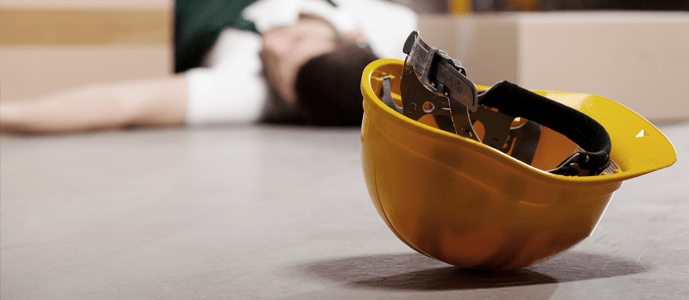 On-the-Job Industrial Injury Attorneys in Dallas, Amarillo, and Abilene
Because industrial sites tend to be full of heavy equipment, hazardous materials, and other potential dangers, industrial workplaces tend to see the highest percentage of workplace accidents. These accidents are often serious and lead to the worst injuries or even death.
Most of the time, employer negligence is to blame for these accidents. Even if these employers offer workers compensation, these insurance settlements are often not enough to cover all your medical expenses, lost wages, or other damages. In other cases, employers don't offer workers comp at all.
When you get hurt on the job, it's important to contact a personal injury lawyer right away. At Hernandez Law Group, P.C., our attorneys have extensive experience helping injured employees get the compensation they deserve. We'll fight to get you the compensation you deserve for your lost wages, medical expenses, pain and suffering, and any other damages that you're burdened with. Our compassionate work injury attorneys are here to help you through this trying time. Contact us today to set up a consultation with one of our industrial injury attorneys.
Effects of Industrial Accidents
Industrial accidents most commonly affect the health of employees and the ecosystem. Since industrial sites are some of the most dangerous workplaces, the impacts of industrial accidents tend to be the most catastrophic. Oftentimes, industrial workplaces aren't properly set up for disasters. Employees rushing through narrow aisles and around obstacles may end up trampling each other. Explosions or fires may cause a chain reaction throughout equipment and the rest of the industrial site. Noxious gases may release into the air that have lifelong effects on the health of workers.
In addition, the heavy machinery that is often at these sites may crush limbs or even kill employees. These injuries may accompany some of the other most common workplace injuries.
Furthermore, industrial accidents can have lasting effects on the ecosystem. Gases and chemicals may release into the environment, thus poisoning animals, polluting the air, affecting plant life, and causing acid rain. These are just a few of the potential ecological effects of a catastrophic industrial accident.
Prevention of Industrial Work Accidents
At industrial sites, it's important for both employees and employers to take steps that will help prevent accidents and injuries. Some of the steps that may prevent industrial accidents include:
Safety training. When employees are properly trained, they can avoid taking improper actions that may lead to themselves or others getting injured. Unfortunately, not all employers make sure that workers are properly trained and certified.
Maintenance of equipment and machinery. Equipment, machinery, and vehicles that are not properly maintained can break down or experience catastrophic failures that lead to accidents. It's important for employers and managers to make sure that all equipment is in proper working order to help prevent industrial injuries.
Incentives and discipline. Some workers may intentionally ignore safety regulations or workplace rules. Employers should always take swift action to correct their behavior. Managers and employers can also watch for rule-conscious employees and reward their behavior to encourage them and others to be meticulous about following regulations in the future.
Following governmental regulations. The government and organizations such as OSHA set strict guidelines for workplaces that are meant to prevent workplace accidents and injuries.
Communication. When employers, managers, and workers communicate with each other, it helps everyone prevent industrial accidents.
Safety Guidelines for Industrial Buildings
Safety Signs
The most extensive guidelines in industrial workplaces concern safety signage. Specific guidelines for industrial workplace signs are outlined in ANSI Z535 Safety Alerting Standards. The three most common categories for safety signs are:
Requirements for equipment maintenance. Maintenance of equipment and machinery must be performed regularly and precisely. Each piece of equipment should have labels or signage that outlines the steps for proper maintenance and how often this maintenance should be performed. When employers and managers don't make sure that these guidelines are adhered to, workers can end up suffering from the consequences.
Operating instructions. Equipment should also have clear instructions posted that outline how to properly use the equipment. It's important for employers to make sure that these instructions are readily available, and employees need to make sure that they follow these guidelines.
Risk avoidance. These signs include caution signs, fire exit signs, and other signage that are meant to help workers avoid dangers so that they can avoid getting injured.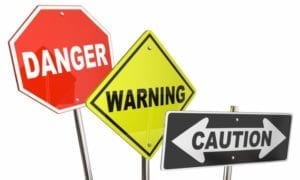 Risk avoidance signs are the most common and can fall into several categories, including:
Danger signs
Warning signs
Caution signs
Biological hazard signs
General safety signs
Signs outlining who is qualified to enter a certain area
Safety symbol signs
Fire safety signs
Forklifts and Powered Industrial Trucks
Since powered industrial trucks and forklifts are the most common causes of industrial accidents, specific guidelines have been set in place for these vehicles that pertain solely to industrial workplaces. These guidelines are outlined in the American National Standard for Powered Industrial Trucks, ANSI B56.1-1969.
Contact Our Texas Industrial Injury Lawyers
If you or a loved one has suffered from a work injury at an industrial site, contact the attorneys at Hernandez Law Group, P.C. We have years of experience litigating industrial injury cases and getting injured workers the compensation they deserve. Juan Hernandez is one of the few personal injury attorneys that is certified by the Texas Board of Legal Specialization to practice personal injury law, so he's the one to turn to if you want to successfully litigate your case. Contact us today to schedule a free consultation for your industrial injury case.