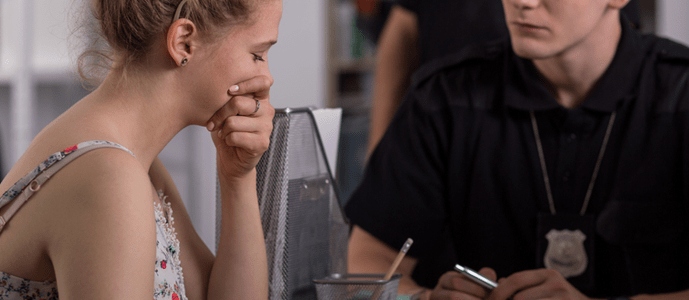 Crime Victims Lawyer in Dallas
Crime victims frequently suffer from extensive physical, emotional, psychological, and financial harm. In Texas, a crime victim may have more than one area in which to seek relief after being injured. It is advisable to obtain the assistance of an experienced and knowledgeable Dallas crime victim attorney in order to ensure that you have explored all options available for compensation.
Injuries and Issues Facing Crime Victims
Crime victims may be harmed in a number of ways. While some face various degrees of harm brought on by physical, sexual and bodily assaults, others face severe psychological and emotional trauma after being a victim of a crime. Medical treatment may exceed hundreds of thousands of dollars in costs and psychological effects can last a lifetime.
Injuries and issues include, but are not limited to, the following:
Medical expenses – hospital, surgery, doctor, medication, rehabilitation, at-home care and other expenses
Pain and suffering – physical and emotional pain, suffering and anguish can cripple a victim
Post-traumatic stress – psychiatric, psychological treatment and counseling may be needed for years
Disfigurement –physical disfigurement may require plastic surgery and other treatment
Lost income – past and future income loss as a result of partial or complete inability to work
Loss of enjoyment of life – crime victims may become physically disabled and/or psychologically traumatized and unable to enjoy relations, hobbies, and other activities
Loss of consortium – psychological and/or physical trauma may destroy the victim's ability to partake in marital sexual relations – especially common in cases of sexual assault
Property damage – property may be damaged, stolen or unusable
Expenses for a deceased family member – funeral and burial expenses, other wrongful death expenses
Third parties – emergency responders and innocent bystanders may be harmed during a crime and may also seek compensation
The Crime Victims' Compensation Program
In Dallas, the Crime Victims' Compensation Program (CVC) provides monetary compensation to qualified violent crime victims and their families. Claimants may receive up to $50,000 in benefits. Victims of catastrophic injuries may be eligible to receive up to an additional $75,000.Your Personal Injury Attorney can be of great assistance in this application process.
Obtaining Crime Victim Compensation in Dallas
If you have been the victim of a crime in Dallas, Fort Worth, Houston, or anywhere in the State of Texas, is advisable to consult with an experienced and knowledgeable personal injury attorney immediately. Your lawyer will be able to review your options and to make sure that you have pursued all viable sources of compensation.
Even if an insurance company or other third party offers compensation, the amount may be much less than what you could actually recover if a qualified attorney represents you.
Filing a Victim Compensation Claim in Texas
At Juan Hernandez Law, we understand the complications that can arise when filing a victim's compensation claim. As such, we fight aggressively for your family and to ensure that you receive the maximum compensation to which you are entitled. Contact us today for a free consultation and review of your case.