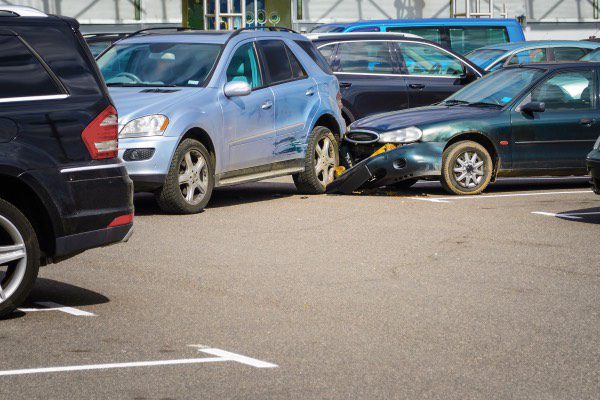 Frequently Asked Questions – Auto Accidents
Car crashes of all types cause damage—though some more than others. T-bones, sideswipes, rear-end crashes, and head-on crashes all have the potential to cause extensive damage. In many cases, your medical costs are more than what an insurance company offers you if you try to settle with them yourself.
You have another option. The car wreck lawyers at Hernandez Law Group will negotiate with the insurance company on your behalf, and if the company refuses to give you the compensation you deserve, we will take your case to court. If you've been in a car wreck, you may have some questions about insurance settlements or taking your case to court. The team at Hernandez Law Group has compiled answers to some of the most frequently asked questions. Read on to learn what to expect.
What Are the Most Common Causes of Car Wrecks?
According to the Texas Department of Transportation, the four most common causes of car crashes in 2018 were:
Failure to control speed – 138,269 crashes;
Driver inattention – 84,835 crashes;
Changing lanes while unsafe – 37,766 crashes; and
Failing to drive in a single lane – 37,719 crashes.
In rural areas, failure to control speed was the most common cause of incidents, totaling 33,157 wrecks. Driver inattention caused 17,920 wrecks, driving at an unsafe speed caused 15,305, wrecks and failure to drive in a single lane caused 11,795 wrecks.
In urban areas, failure to control speed caused 105,112 crashes, driver inattention caused 66,915 crashes, changing lanes while unsafe caused 31,225 wrecks, and failing to yield right of way before a left turn caused 26,665 crashes.
Where Should Car Crashes Be Reported?
Always call the police after a vehicle wreck, especially if:
it resulted in damages totaling over $1,000;
someone was injured or killed in the crash;
one or more of the vehicles cannot be moved out of the way, either because it is inoperable or because of an injury or death;
you think a driver involved in the incident is under the influence of drugs, alcohol, or a chemical substance;
any of the drivers involved do not have insurance; or
someone involved in the crash leaves the scene.
According to the Department of Transportation (DOT), you must file a car incident police report if it looks like any of the vehicles have sustained over $1,000 in damage. However, it is difficult for anyone, including the police, to estimate the damage to a vehicle without taking the vehicle apart to inspect internal components such as the engine or suspension. Even if the damage appears to be less than $1,000, it's still recommended that you file a police report.
How Long Does a Car Crash Deposition Take?
If you are in a car crash, even though the incident was not your fault, you may be required to testify at a deposition if a lawsuit is filed. The attorney for the other person(s) involved in the incident may ask you questions about the crash. The length of time a car deposition takes depends on several factors, including:
allegations made in the police report;
allegations made by the other driver involved;
the extent of your injuries; and
whether the type of damages you are claiming.
Even if you are not at fault for an incident, opposing counsel may twist your answers around so that you get blamed for the wreck. It is always best to have an attorney with you to help protect your rights if you have to attend a car wreck deposition.
How Do I Get Compensation for a Car Accident?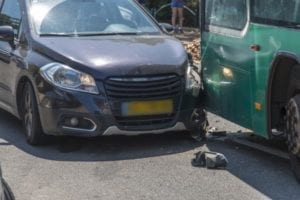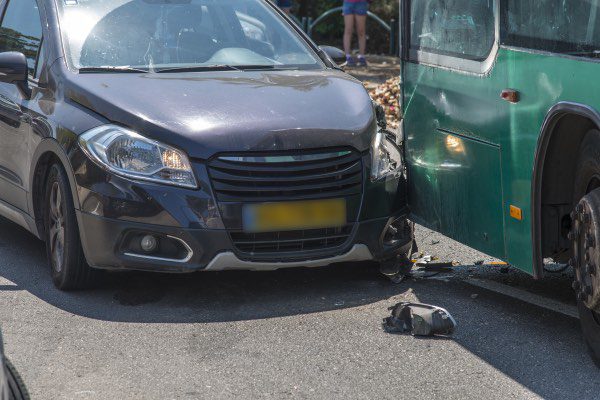 You may get compensated for your car crash injuries and property damage via an insurance settlement before a lawsuit, during a lawsuit, or at trial. Generally, if you try to settle with an insurance company, you will not get as much money as you would if you hired an attorney. This is because insurance companies want to protect their bottom lines, which means that they will offer you the least amount possible.
Insurance companies know that attorneys do not accept low-ball settlement offers and will, in most cases, offer a more reasonable amount by the end of the settlement negotiations. The insurance companies also know that the attorneys will not hesitate to take the case to court if they do not offer a fair and reasonable settlement. When the insurance company goes to court, it not only has to pay you what the court orders, but it must also pay its own attorney's fees and other costs.
Contact Hernandez Law Group, P.C. Where Winning is No Accident
If you have been in a vehicle incident or you lost a loved one in a wreck, contact Hernandez Law Group, P.C. for a free consultation and to discuss your case. Our compassionate personal injury attorneys will work with you every step of the way to make sure you get fully compensated and your experience is as stress-free as possible. Contact us to schedule your free, no-obligation consultation.