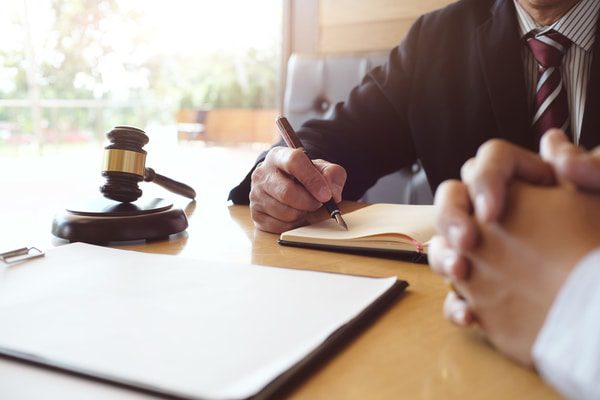 Many personal injury attorneys in the DFW Metroplex and surrounding areas claim to be the best of the best. So in looking for someone to handle your case, you may feel confused and overwhelmed about where to start.
How do you know that you are getting the best representative for your case? These are the essential questions to ask any potential personal injury lawyer during the initial conversation to determine whether they will treat you fairly and put your interests first.
What Kind of Cases Does This Lawyer Take on Regularly?
Some lawyers claim they can do it all, from personal injury to medical malpractice to car accidents. While a jack-of-all-trades lawyer may seem appealing initially, they may not be your best option for a particular field. You want to make sure you get a lawyer who specializes in personal injury law to help you claim the compensation you deserve.
What Kind of Cases Does the Hernandez Law Group, P.C. Take?
Our legal team specializes in the following areas of personal injury law:
Wrongful death
Product liability
Dog bite victim
Fire & burn injury
Spinal cord injury
Traumatic brain injury
Child injury
School injury
Crime victim
Boating accidents
Helicopter accidents
Airplane accidents
Car accidents
Motorcycle accidents
Train accidents
Uber/Lyft accidents
Bicycle accidents
Pedestrian accidents
Whiplash
Premises liability
Work injury
How Long Has This Lawyer Been Practicing?
Many lawyers charge similar personal injury contingency fees, so invest in experience. A more experienced lawyer will be able to better help you get the compensation you deserve. They are more likely to be familiar with the variety of issues surrounding your case and will have connections with experts who can offer additional assistance.
How Long Have the Hernandez Law Group's Lawyers Been Practicing?
With years of experience under their belts, our attorneys have made the Hernandez Law Group one of the most trusted and respected law firms in the State of Texas. Here is an overview of our incredible legal team:
Juan Hernandez

Has been practicing personal injury law since 1997
Has a specialization in Personal Injury Law through the Texas State Board, a certification shared by only two percent of Texas attorneys

Cassandra Hernandez

Has been practicing personal injury law since 2013
Named one of the best lawyers under 40 in Texas in 2021

Attorney Saul G. Olivarez

Admitted to the Oklahoma Bar Association in 2006 and the State Bar of Texas in 2012

Attorney Gina Giblin

Admitted into the State Bar of Texas in 1993
Before her career in personal injury law, she prosecuted criminal offenses in over 60 jury trials and was recruited by the office of the Attorney General in Austin.
How Often Does This Lawyer Settle Outside of Court?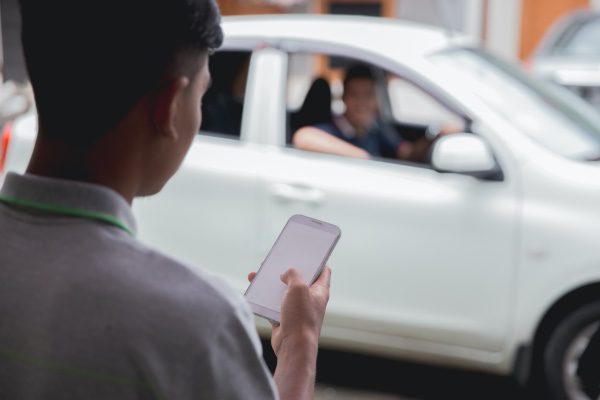 To win a war, you must be prepared to do whatever it takes. Similarly, your potential lawyer should be willing and prepared to take your case through the court system if needed. Some lawyers are more concerned with their caseload rather than the clients they represent.
These types of lawyers are known as "clearing-house" lawyers. A clearing-house lawyer will often try to settle cases quickly, or they will refer you to another lawyer to save themselves from having to do any leg work. If the other lawyer wins the case, they still get a part of the fee—and you are often left with less compensation than you deserve.
Make sure the lawyer you hire has your best interests at heart and is willing to take your case to court should the other side refuse to give you proper compensation.
Hernandez Law Group Insight: It is perfectly normal for personal injury attorneys to consult with one another over cases. This helps them prepare the best possible plan to make sure you are represented well. This is not the same as referring you to someone else, as the original lawyer will still represent your case even if they consult with another lawyer.
What Are Their Contingency Fees?
Most personal injury lawyers charge contingency fees. This means that you owe them nothing if your case is unsuccessful; conversely, they will take part in the fees if you win. However, some law firms may try to trick you by failing to include fees in the contingency fee for additional preparations such as research.
Doing so means they will be coming to you to foot the bill, regardless of whether they win or lose. Make sure you and your lawyer are clear on the terms. If you are uncomfortable with the terms or have questions, ask them. If you are still unsure or uncomfortable, it may benefit you to seek out a different lawyer.
Hernandez Law Group, P.C. Contingency Fee Agreement
The Hernandez Law Group strongly believes that anyone who has been injured in an accident caused by someone else's negligence has the right to file a personal injury claim. This is why our team offers a no-win, no-fee contract. If we win your case, we will take a previously agreed-upon percentage of the settlement or judgment. On the other hand, if the case is lost, we do not charge any legal fees.
The Legal Team That Puts You First
Hernandez Law Group, P.C. is dedicated to ensuring that you get the compensation you deserve. We fight to ensure your voice is heard and your rights are protected. We do not back away from a challenge and will face any proceedings with dignity and professionalism.
Juan Hernandez is one of two percent of Texas Board certified personal injury attorneys. If you have been injured in an accident, there is no better team to call than the passionate lawyers at the Hernandez Law Group, P.C. Contact us today for a free, no-obligation consultation.