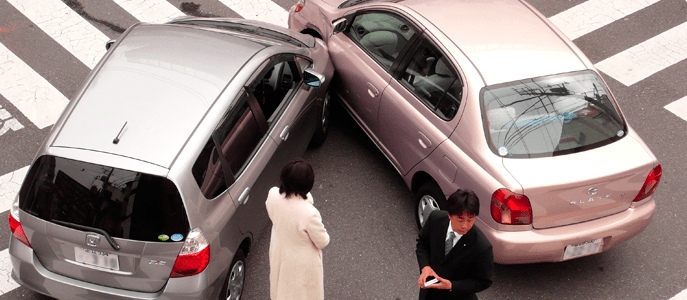 Auto Accident Attorney in Dallas, Texas
Every year over 2.5 million people are injured in automobile accidents across the country. These automobile accidents range from minor fender benders to serious head-on collisions that leave victims with life-threatening injuries. Without aggressive legal representation from the beginning, insurance companies looking to minimize their financial responsibilities often take advantage of injured auto accident victims.
Common Types of Automobile Accidents
There are numerous types of automobile accidents that occur in Dallas, but the most common types are:
• Rear End Auto Accidents
• Side Impact Auto Accidents
• Head On Auto Accidents
• Pedestrian Accidents
• Bicycle Accidents
• Hit and Run Accidents
Types of Car Accident Injuries
When automobiles collide, the violent forces cause serious injuries to both drivers and passengers. These injuries include, but are not limited to:
• Traumatic Brain Injuries
• Spinal Cord Injuries
• Soft Tissue Injuries
• Burns
• Disfigurement
• Whiplash
• Lacerations and Scars
• Broken Bones
• Amputation
• And more
Immediately After a Car Accident
After an auto accident in Dallas, accident victims are often sent home to recover from their injuries and negotiate with insurance companies on their own. Insurance companies are aware of this and use this time to offer accident victims a low-ball settlement offer that is usually only a fraction of what they need to truly recover. Sadly, as medical expenses begin to pile up, many accident victims accept this settlement without consulting with an experienced Dallas Personal Injury Lawyer at Juan Hernandez Law P.C.
Never sign an insurance settlement after an auto accident without first calling Juan Hernandez Law. Our lawyers are available to meet with you FREE of charge to review your case and help you determine the best legal course. If necessary, we can file claims against the negligent party to help you recover the money you need to pay medical expenses, lost wages, rehabilitation, and future losses.
Injured While Using a Taxi, Uber, Lyft, bus or Public Transport?
It is difficult to measure the devastation of auto accidents cause to victims and their families. In addition to physical injuries, victims often suffer emotional trauma and financial losses as well, and severe injuries may require lengthy medical treatment or rehabilitation services. As a result, victims may be unable to return to work for weeks or months after their automobile accident, if at all.
If you or a loved one has suffered injuries in a Dallas auto accident caused by a reckless or negligent driver, you may be entitled to receive compensation from the responsible party for your pain and suffering. A skilled Dallas auto accident lawyer can negotiate with insurance companies on your behalf to ensure you receive maximum compensation for your physical, emotional, and financial losses.
Dealing with Auto Insurance Companies
Many auto accident victims mistakenly believe that insurance companies are on their side after an accident. Unfortunately, this is not the case. Insurance companies are for-profit corporations in business to make money. Every insurance claim they payout reduces their bottom line. In order to reduce expenses, insurance companies may offer low-ball settlements or flat out deny valid auto accident claims.
Dealing with insurance companies without the assistance of an experienced auto accident lawyer often results in lower insurance settlements; therefore, it is generally in your best interest to contact us before you talk to the insurance companies following a car accident.
Texas Auto Accident Statute of Limitations
Time is of the essence in auto accident cases. In Texas, victims only have 2 years from the date of the accident to file a claim. This is known as the statute of limitations. Our attorneys can ensure that you do not miss any critical deadlines for filing your claim.
Dedicated Personal Injury Lawyer on the Side of Accident Victims
At Juan Hernandez Law, we can help you file the necessary claims and ensure that you receive all of the compensation to which you are entitled. If another driver in Dallas, Fort Worth, Houston, Austin, San Antonio, or anywhere in the State of Texas has injured you or someone you love, it is critical that you contact one of our experienced Personal Injury Lawyer immediately. Contact us today for a free consultation.