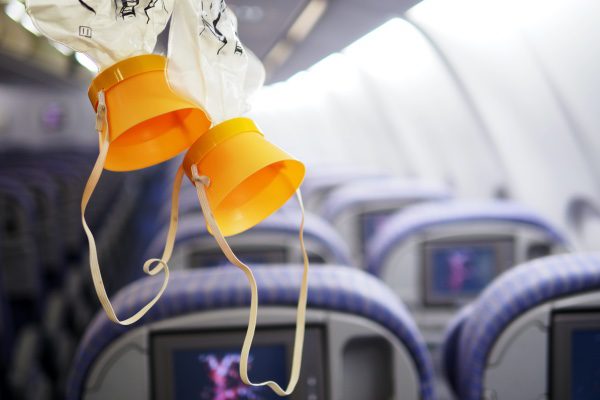 Dallas Plane Crash Attorneys
You're around 10 times more likely to get killed in a car accident than in a plane accident – but that doesn't mean that accidents don't happen while flying. Even when these accidents aren't fatal, they can be both emotionally and physically traumatizing.
If you or a loved one has been injured in an airplane accident, or if an accident has led to wrongful death, you need the services of an experienced personal injury attorney. At Hernandez Law Group, P.C., we will fight to get you the compensation you deserve for your injuries and damages. Contact us today to schedule your no-obligation consultation with our compassionate attorneys.
Types of Airplane Accidents
Airplane accidents can occur in several ways. While accidents involving small planes are more common, commercial plane accidents are the ones that generally make the news.
Not all crashes are fatal, but many of them are highly damaging to both equipment and people. The most common causes of airplane crashes include:
Pilot Error – Human error is often the cause of airplane accidents. An error in judgment could cause an airplane to crash, slide off a runway, or experience other problems. If you were the victim of an airplane accident and the pilot is to blame, you may be entitled to compensation.
Mechanical Error – While airline companies do their best to maintain their planes and keep them in good working order, mechanical failures can happen. Whether it was a failure in a part or component, or a missed problem when the plane was inspected, these mechanical failures can lead to horrific accidents.
Design Defect or Failure – Defects or failures in design are rare, but with the increasing use of technology, there can be problems with autopilot and other automated systems. Other systems and components can also fail, and the accidents caused by these issues can be devastating.
Traffic Control Error – Like pilots, traffic controllers are human. Because of that, they can make mistakes and errors in judgment. When those errors cause planes to have accidents, the traffic controller may be liable for the damages.
Defective Runways – Much like roadways, runways have to be built and maintained properly. If they are not upgraded as needed and repaired quickly when damaged, they can become defective. That can cause a plane to have an accident, resulting in damage and even loss of life.
Every one of these issues can cause a fatal incident or a serious accident, thus resulting in debilitating injuries. Liability for the accident may be placed on one or more people or organizations. With help from Hernandez Law Group, P.C., you get a high level of legal advocacy to protect you and your claim to compensation.
Compensation for Airplane Accidents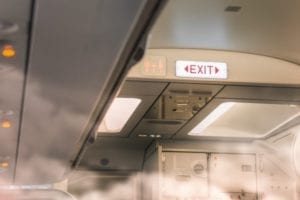 Several different factors come into play when seeking compensation for airplane crash injuries. It can be difficult to navigate all of the complications involved, but injury victims can and should seek out adequate compensation. At Hernandez Law Group, P.C., we will help you get the compensation you deserve. We will work with you to gather evidence, file a claim, and litigate your case in court so that you receive fair compensation for your airplane accident injuries.
These kinds of injuries can lead to long-term issues and complications. Whether you have recovered from your injury physically or have been left with a lingering or permanent disability, we will be here for you. Additionally, we understand that not all injuries from an airplane accident are visible. That is why we also work with victims who suffer from emotional and mental distress due to the trauma of the accident. We will be here to help you work through the physical, mental, emotional, and financial difficulties you have faced since the accident, and can help you get adequate compensation for damages such as:
Pain and suffering
Mental anguish
Medical bills and expenses
Permanent disability
Disfigurement
Lost income
Property damage or loss
Airplane Accident Lawyers – Abilene, Amarillo, & Dallas
If you were injured or lost a loved one in a plane crash, contact the experienced and compassionate personal injury attorneys at Hernandez Law Group right away. Our caring professionals can study the legal issues surrounding your case and discuss the options with you. You do not have to deal with the aftermath of an airplane accident alone. Contact us to schedule your no-cost, no-obligation legal consultation.