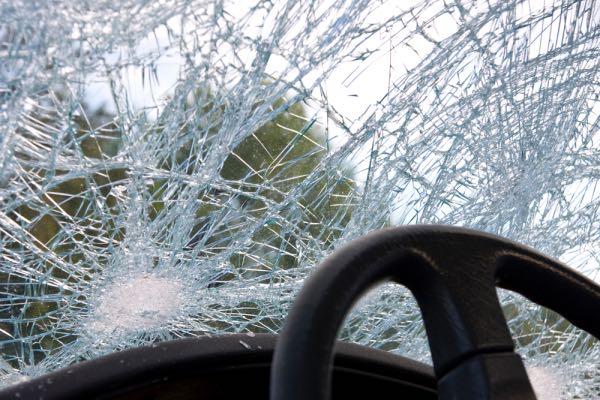 Typically when someone thinks of a car accident, it is often of a rear-end collision, a sideswipe accident, or even a T-bone accident. Most individuals don't think of head-on collisions, because, usually, vehicles move in the same direction. However, head-on collisions are one of the deadliest types of car accidents. Whether a vehicle is trying to bypass a slower vehicle on a country road and fails to look around to make the coast is clear before crossing the line into the opposite lane, or a head-on collision happens at an intersection from someone jumping the light, the impact can be heavily felt and seen by both the drivers and their passengers.
What Is a Head-On Collision?
Head-on collisions, also known as frontal collisions, are a type of accident that occurs when two vehicles driving in opposite directions collide with one another. Head-on collisions can also refer to accidents in which a driver strikes a stationary object, such as a pole, tree, or barrier head-on.
What Makes Head-On Car Wrecks So Deadly?
Head-on collisions have one of the highest fatality rates in car accidents. The Insurance Institute for Highway Safety reported that 57% of occupants in the front seat of a vehicle during a head-on collision were killed in 2019. A majority of head-on collisions happen on rural roads.
The force of impact from a head-on collision destroys the vehicle's front, and depending on the speed at which the vehicles were traveling, can lead to serious injuries for both drivers and passengers in the front seat. Shrapnel and glass often fly everywhere as the windshield is shattered, and the front end of the car can be pushed into the driver's and passenger's leg space, causing them to become trapped.
How Is the Force of a Head-On Collision Calculated?
When it comes to head-on collisions, the force of impact is dependent on the speed at which the vehicles were traveling. For example, if two vehicles collided head-on with each other going at 50 mph, their net force of impact would be 100 mph.
What Causes Head-On Car Accidents?
Head-on collisions can be caused by several different factors. Whether that is a driver misses a wrong-way sign or a vehicle malfunction causes them to lose control of their vehicle, head-on collisions often result in a lot of damage. Here are some of the most common causes of head-on collisions.
Common Injuries from Head-On Collisions
While vehicles are built with safety features such as airbags to help protect the driver and front-seat passengers, these are often not enough to protect them from serious or fatal injuries. Some of the most common types of injuries that result from a head-on collision are as follows:
Head Injuries and Concussions
Internal Organ Damage
Lacerations
Neck and Back Injuries
Broken Bones
Who Is At Fault In a Head-On Collision?
If you were injured in a head-on collision, you may be wondering whether your case qualifies for compensation. To get compensation from the responsible party, you have to be able to prove the fault of the other driver. In Head-On collisions, it is often pretty easy to see which driver was at fault. However, not all cases are like that. To determine fault, you have to prove the following about the defendant:
The defendant owed you a duty of care: Drivers are required by law to operate their vehicles in a safe and reasonable manner to avoid injuring others. This duty often entails following all road laws, ensuring their vehicle is in working condition before driving, and making proper lane changes.
The defendant breached their duty: You will have to prove that the defendant breached their duty of care by acting negligently/carelessly. This could mean that the defendant was texting and driving right before the accident or they recklessly tried to pass another vehicle on a two-lane road.
The defendant's actions were the direct cause of the accident: You will have to prove that it was the defendant's breach of duty that resulted in the accident that caused your injuries.
The defendant owes you damages associated with your injury: The injured party needs to provide proof and an estimate of their monetary losses due to the accident. This includes medical bills, lost wages, damaged property, etc.
Get the Compensation You Deserve By Teaming Up With the Team That Will Fight For You
The Hernandez Law Group, P.C. has DFW's, Abilene's, and Amarillo's leading car accident attorneys. We have helped countless people get their lives back on track, by proving the negligence of the liable party and ensuring that they get the compensation they deserve. Don't let the defendant or the insurance company bully you into accepting anything less than what you deserve. Contact our team today for more information on our services or to schedule your free no-obligation consultation.