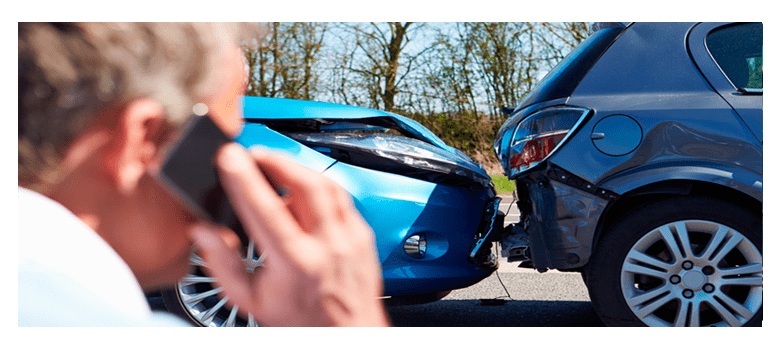 Rear End Collision Auto Accidents
Rear-end accidents occur frequently at intersections, on freeways, and in parking lots across the State of Texas. As more and more drivers engage in multi-tasking while driving, rear-end accidents are on the rise. In fact, according to the NHTSA, 28% of all crashes are rear-end collisions. Sadly, the majority of these car accidents could have been prevented with good driving techniques and maintaining focus on the road.
In an age where texting while driving is commonplace, auto-manufacturers have realized that avoidance technologies like Electronic Stability Control and pre-braking systems may be needed to help avoid devastating rear-end accidents. Yet until they are common on every car across the country, inattentive drivers and poor weather conditions will continue to lead to devastating rear-end collisions.
Common Injuries after a Rear-End Collision
Due to the nature of a rear-end collision, many of the injuries occur to the neck and head of the driver and the passengers in the cars. Jarring forces cause a whip like motion to cervical vertebrae and can lead to dangerous and life-changing injuries—even at low speeds. Some of the most common rear-end accident injuries include:
• Whiplash
• Traumatic brain injuries
• Spinal cord injuries
• Soft tissue injuries to back, neck, and shoulders
• Concussions
• Broken bones
• Lacerations
While deaths are not as common in rear-end accidents, they do still sadly occur. More commonly, however, are injuries that lead to disabilities and lifelong complications. Whiplash alone can lead to pain, suffering, decreased quality of life, and an inability to continue in your chosen profession. When this occurs, you will need compensation to pay for ongoing medical expenses, surgeries, rehabilitation, physical therapy, lost wages, and pain and suffering.
Dealing With Insurance Companies
Unfortunately, many insurance companies are suspicious of whiplash injuries and may deny or refuse legitimate claims after a rear-end accident. When this occurs, you need an experienced Personal Injury Attorney in Dallas on your side from the moment you are injured. Your attorney will be able to negotiate with insurance companies and file any claims against negligent parties to ensure that you receive the compensation you need to truly recover.
Contact Juan Hernandez Law P.C. in Dallas, Texas
At Juan Hernandez Law, we can help you file the necessary claims and ensure that you receive all of the compensation to which you are entitled. If a driver in Dallas, Fort Worth, Houston, Austin, San Antonio, or anywhere in the State of Texas has injured you or someone you love, it is critical that you contact one of our experienced Dallas auto accident lawyers immediately. We will fight the tough fight—so you can focus on your recovery. Contact us today for a free consultation.