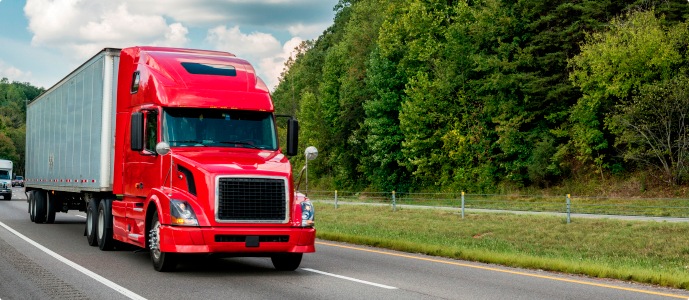 18 Wheeler Accident Attorney in Dallas TX
Dallas is a popular thoroughfare for large commercial trucks, semi-trucks, big rigs, and 18-wheelers. In addition, Dallas roads are full of livestock trucks transporting cattle and other farm animals across the state, as well as oil tankers and hazardous chemical trucks. These vehicles pose a problem when they share the roads and are responsible for catastrophic accidents year round.
A fully loaded big rig can weigh as much as 80,000 pounds. In comparison, an automobile weighs a mere 3,000 pounds. When these two vehicles collide, the automobile's occupants are the ones who sustain the majority of the injuries. Unfortunately, trucking companies have large law firms dedicated to protecting their interests and reducing their liabilities. As such, trucking accident victims in Dallas need aggressive legal representation from the moment they are injured in a trucking accident.
Semi Truck Accident Causes
When an accident is imminent, semi trucks cannot turn or stop quickly. This increases the risk of serious injury upon impact especially at high speeds or in poor weather conditions. Any number of factors can cause a truck accident, but some of the more common causes of Dallas 18-wheel truck accidents include:
Driver fatigue
Driver inexperience
Negligent or distracted driving
Drug or alcohol use
Speeding
Failure to check blind spots
Defective truck parts
Mechanical failures
Overloaded trucks
Common Truck Accident Injuries
Cars, SUVs, and other passenger vehicles are no match for the size or weight of a semi truck in an accident. Loaded 18-wheelers can weigh up to 80,000 pounds, thereby easily crushing smaller vehicles in a crash. Common truck accident injuries include:
Spinal cord injuries
Traumatic brain injuries (TBI)
Limb Loss
Paralysis
Internal organ injuries
Broken bones and fractures
When Trucking Company Negligence is to Blame
Trucking companies may be to blame after a serious trucking accident. In an attempt to increase profits, many trucking companies routinely push drivers to log longer hours than are allowed by trucking regulations. They may also cut corners when servicing vehicles or fail to train their drivers properly. When this occurs, an experienced Dallas Personal Injury Attorney is needed to investigate the cause of the trucking accident and fight to hold these large trucking companies responsible for their negligence.
When Truck Drivers are to Blame
There are times when trucking companies operate within the federal motor carrier regulations, but truck drivers do not. They may drive in poor weather, fail to observe speed signs, and even drive under the influence of drugs or alcohol. When this occurs, the truck driver should be held liable for their negligence. Determining who is ultimately to blame for your auto accident and your injuries is the first step towards receiving the compensation you deserve after a catastrophic trucking accident.
Obtaining Black Box Data
The weeks that immediately follow a trucking accident are critical. If you are not careful, valuable evidence can be lost or destroyed. The truck's black box is a critical piece of evidence that could shed light on the cause of your accident. Your attorney will need to obtain the black box data before it is lost or destroyed by the trucking company. The information contained in this box includes the truck driver's daily driving schedule, hours on the job, and important information about the truck, maintenance, and more.
Semi Truck Accident Claims and Lawsuits
If the truck driver or company is at fault for your accident, you can file a claim or lawsuit against them to recover damages for your injuries. This may include compensation for hospital bills, rehabilitation services, loss of income due to time missed at work, future medical expenses, and future loss of wages, as well as pain and suffering. While filing a claim may sound simple, proving fault is complicated when up against a truck insurance company's team of legal experts. Insurance carriers will fight hard to deny truck accident claims. This is why it is important to have an experienced truck accident lawyer fighting for your legal rights.
Contact Juan Hernandez Law P.C.
At Juan Hernandez Law, we can help you file the necessary claims and ensure that you receive all of the compensation to which you are entitled. If you or someone you love has been injured in a trucking accident in Dallas, Fort Worth, Houston, Austin, San Antonio, or anywhere in the State of Texas, it is critical that you contact one of our experienced Personal Injury Attorney immediately. We will fight the tough fight—so you can focus on your recovery. Contact us today for a free consultation.