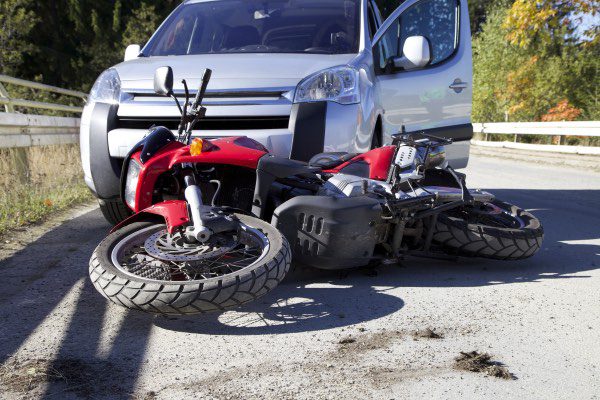 Motorcycle Accident Lawyer in Dallas, Amarillo, and Abilene, Texas
Since motorcycles can reach the same speeds as cars but offer much less protection to their riders, motorcycle accident injuries tend to be severe and debilitating. All it takes is one reckless or negligent driver to change a motorcycle ride from pleasant to deadly.
If you've been injured in a motorcycle accident or your loved one has been killed, contact the law offices of Hernandez Law Group, P.C. These types of accidents are often traumatizing; contact us to make sure you get the compensation you deserve after a motorcycle crash.
Common Causes of Motorcycle Accidents
While drivers may lookout for other vehicles on the roadway, they often fail to look out for smaller vehicles such as motorcycles. The most common causes of motorcycle accidents are:
Left-Hand Turns

. Drivers must watch for people coming from the left or the opposite direction when turning left without an arrow. They should look out for everyone – including car drivers, pedestrians, cyclists, and motorcyclists. Unfortunately, left-hand turns lead to 42% of all car-motorcycle accidents.

Following Too Closely

. To avoid a r

ear-end collision

, drivers must

maintain a safe following distance. Since motorcycles can stop faster than cars, drivers need to maintain a greater following distance behind bikers.
Lane Changes. Since motorcycles are relatively small, they tend to be in a driver's blind spot when they're next to a car. When a driver doesn't thoroughly check their blind spot, they may move into a biker, potentially pushing them off the road, and leading to a crash.
Lane Splitting. When a motorcyclist lane splits, it's hard for car drivers to see them coming – especially when the biker is moving at high speed. In many states – including Texas – lane splitting is illegal.
Poorly Maintained Roads. The government needs to maintain

roads. Roads in bad condition may cause vehicles to crash. This is especially true for motorcycles since it only takes a small pothole to cause a biker to crash.

DUI

.

Driving under the influence

impairs any vehicle driver's ability to drive properly.

Speeding

. Speeding remains one of the most common causes of

vehicle accidents

. High speeds can quickly escalate a motorcycle collision from serious to fatal.

Fixed Objects

. When drivers don't secure their cargo correctly, they may drop items into the roadway. While these objects may cause only minor damage to cars, they can cause serious accidents for motorcyclists.
How to Avoid Motorcycle Accidents
While car drivers often cause motorcycle accidents, there are steps that bikers can take to reduce their chances of getting into a wreck:
Get a motorcycle license

. Not all states require a motorcycle license, but some states – including Texas – do. Motorcycle driver's education is important for ensuring

you know how to properly operate your motorcycle on the road.
Don't lane split. There's a reason lane splitting is illegal in Texas; it's incredibly dangerous and is one of the leading causes of motorcycle accidents.
Maintain your motorcycle. Just as with any vehicle, it's important to get your motorcycle routine maintenance

. This will help you avoid breakdowns on the road.

Look out for road hazards

. It's important to watch for hazards on the road and avoid them to avoid getting into a crash.

Don't drive under the influence

. Even over-the-counter medications or a single beer can impair your ability to ride your bike. Always make sure you're clear-headed before getting on your motorcycle.

Watch out for cars being operated recklessly

. Drivers who drink, text, road rage, or otherwise make poor decisions on the road often cause accidents. By watching out for and staying away from weaving or aggressive drivers, you can reduce your chances of being hit.
Unfortunately, even if you take all these precautions, you may still be the victim of a vehicle wreck. If this happens, contact the personal injury lawyers at Hernandez Law Group, P.C. immediately so we can deal with the insurance companies and the lawsuit filing process for you.
Motorcycle Crash Statistics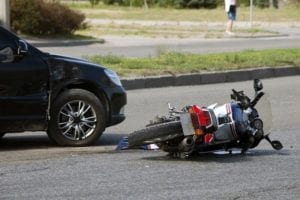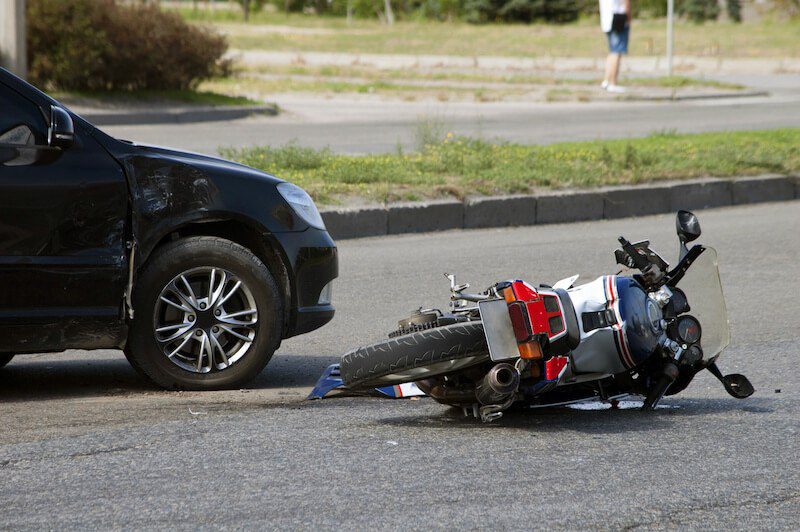 The most recent data from the Governors Highway Safety Association shows that around 88,000 motorcycle crashes occurred in a single year. These crashes led to 5,029 fatalities among motorcycle drivers and passengers. Motorcyclists are 5 times more likely than drivers of passenger vehicles to be injured in an accident, and they are 28 times as likely to die in a crash.
It's estimated that of the bikers involved in accidents, over 1,000 of them avoided death because they were wearing a helmet.
Texas Motorcycle Accident Statistics
Texas had 8,861 motorcycle accidents in 2017, which accounts for around 10% of the total number in the United States. 9,655 bikers and passengers were injured in these crashes, and 500 were killed. Around 1 out of 20 motorcycle accidents led to fatalities of bikers and/or their passengers.
Which Bike has the Most Accidents?
Although the sport and supersport motorcycles comprise only a small percentage of bikes on the road, they account for a relatively high percentage of motorcycle accidents. Supersport motorcycles are the more dangerous of the two and lead to 4 times as many fatalities as conventional motorcycles.
Since the riders of supersport and sports motorcycles are usually under 30, those injured and killed in these accidents tend to be young.
Common Motorcycle Accident Injuries
Since bikers are not as protected in their vehicles as other drivers, motorcycle injuries tend to be much more severe. Common motorcycle accident injuries include:
Road Rash

. Skin abrasions commonly occur to motorcyclists when

flung from their bikes after an accident. Bikers need to wear proper clothing to avoid getting serious road rash.
Spinal Injuries. Being tossed onto the road, flung into other vehicles, or

brought to an abrupt stop can lead to serious

spinal cord injuries

for motorcycle riders. These types of injuries may range anywhere from whiplash to total paralysis.

Broken Bones

. Motorcycle accidents can also lead to multiple broken bones when a biker is tossed after a crash.

Traumatic Brain Injuries (TBI)

.

TBI

is an unfortunately common injury after a vehicle crash – especially for bikers who don't wear helmets.
How Much Protection Does a Helmet Offer to a Motorcyclist?
Helmets are vital for preventing serious injury after an accident. The Centers for Disease Control estimates that helmet use has reduced the chance of motorcyclist fatalities by 37% and the chance of serious injury by 69%. This is why most states have laws requiring helmet use for bikers.
Texas requires that all riders under 21 wear helmets when on a motorcycle. The law does not apply to riders or drivers over 21 as long as they take a motorcycle safety course or purchase health insurance that specifically covers motorcycle injuries.
Texas Motorcycle Crash Attorneys in Abilene, Amarillo, and Dallas
If you or a loved one has suffered an injury or death from a motorcycle accident, let the attorneys at Hernandez Law Group, P.C. take care of the insurance companies and lawsuit filing processes for you. We have experience litigating all kinds of car accident cases, including motorcycle accident cases. Juan Hernandez is a specialist in personal injury law, and he is one of the few attorneys who has been board-certified to practice personal injury law by the Texas legal board. Contact us today, and we'll provide you with a no-cost, no-obligation consultation.