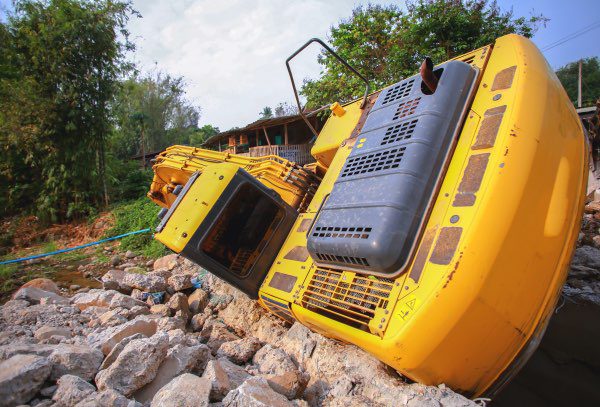 Heavy Machinery Accident Attorney in Dallas, Amarillo, and Abilene
Heavy equipment is one of the most dangerous parts of a worksite. Machinery can easily cause serious injuries or wrongful death, whether because it's poorly maintained or improperly operated.
If you were injured in a heavy equipment accident, the work injury attorneys at Hernandez Law Group can help you receive the compensation you deserve. No matter the cause, you can trust that our personal injury lawyers will fight for justice on your behalf. Contact us today to schedule your free, no-obligation consultation.
What is Considered Heavy Machinery?
On job sites across Texas, people use many different types of heavy machinery, including:
Forklifts
Excavators
Bulldozers
Dump Trucks
Tractors
Graders
Cranes
Compactors
Pavers
All these different types of heavy equipment allow workers to complete specialized tasks. In order to complete these tasks safely, however, workers must be trained to use the equipment properly and follow all guidelines exactly as written.
Can You Operate Heavy Equipment in Texas Without a License?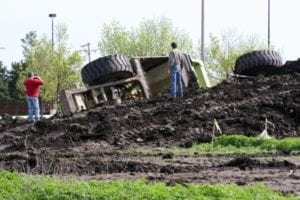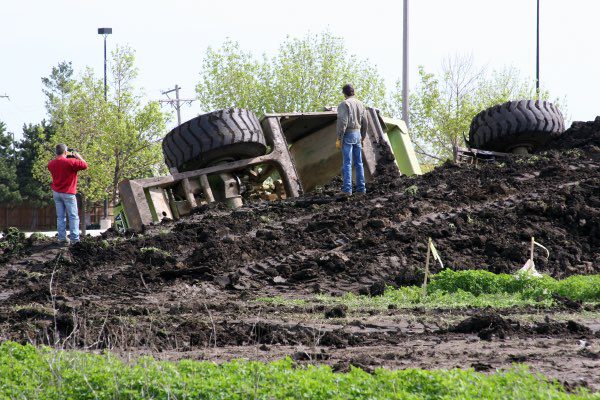 In order to move and operate heavy equipment without incident, operators need proper training and licensing. The licensing requirements vary for different types of machinery. Cranes typically have the most stringent requirements, with OSHA requiring operators to complete a rigorous certification program. Other types of heavy equipment, such as bulldozers, only require a commercial driver's license to operate.
To better prepare for on-the-job tasks, heavy machinery operators can join certification and apprenticeship programs. Through these 2-4 year programs, they can learn how the equipment works and the best practices for using the machinery. These programs not only teach operators how to use the equipment safely but also give them credentials that help them quickly work their way up the ranks.
What are the Proper Operations for Heavy Equipment?
Employers must take time to clearly outline how to properly operate heavy equipment in order to keep everyone on the job safe from injury and death. They must also ensure that all equipment operators are properly trained and licensed. Even workers who simply move the machinery from place to place need to hold the required licenses to prevent incidents.
Every type of machinery requires different operating procedures. Workers must learn about all the main functions of the machinery and best practices in completing tasks with that equipment. They also need to clearly understand just what to do in all the different emergency situations that could arise.
Employers are also responsible for inspecting and maintaining equipment to keep it in good working condition. Without regular maintenance, parts could fail and put the operators and other nearby individuals in danger. For that reason, employers should bring in maintenance professionals on a regular basis to prevent machinery failure and adequately protect their workers from harm.
What are the Safe Working Guidelines for a Heavy Equipment Site?
For all types of equipment, there are some basic guidelines all operators must abide by to prevent injury. If they fail to follow the safe working guidelines, they could end up responsible for an injury to their fellow workers. In following these guidelines, employees need to:
Hold the correct licenses and complete all training
Read and understand the operating manual for the equipment
Check the jobsite and heavy equipment for hazards
Create a dedicated path for the vehicle's movement through the worksite
Establish limited-access zones for equipment with a swing radius
Use a spotter when necessary for complete visibility
Follow all lockout/tagout procedures to the letter
When workers follow all these rules, they can decrease the risk of incidents occurring on the job.
Employers need to verify all workers are following the safe working guidelines while on the jobsite and remove those who do not abide by the rules. They should have well-trained supervisors onsite and even visit the worksite themselves to make sure all looks as it should
How Many Forklift Accidents Happen Each Year?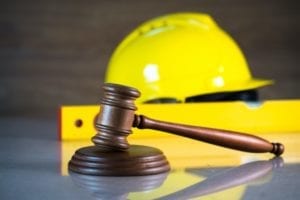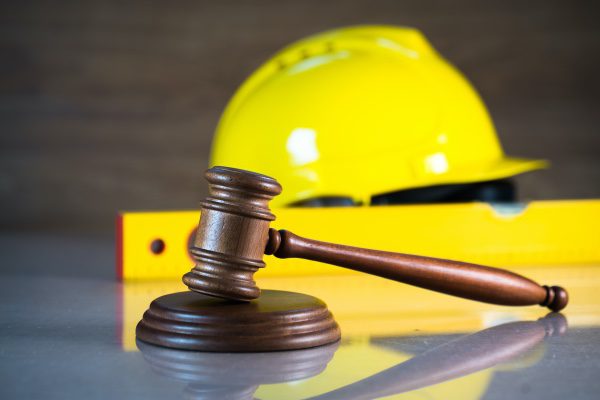 Around 400 people die each year from heavy equipment accidents. Of those, about 85 wrongful deaths can be attributed to forklifts alone. Weighing up to 10,000 pounds apiece, forklifts are deceptively dangerous when used improperly. For this reason, OSHA requires that all forklift drivers complete an authorized certification program. This helps employers minimize forklift accidents to keep all their employees safe from injury and death.
Before operating a forklift, employees must complete a full training program where they learn how to use the equipment to complete their job safely. Then, they must complete a workplace evaluation demonstrating their ability to safely drive and operate the forklift.
After completing this process, they receive their certification and the employer determines whether to issue a license. All certified employees will need to complete this process every three years and take refresher training as needed to stay up-to-date on the best practices in the industry.
Dallas Heavy Equipment Accident Lawyers
If you were injured in a heavy equipment accident, our personal injury lawyers will help you obtain compensation for your pain and suffering, lost wages, and other damages. We'll determine whether the accident was the fault of the employer, a coworker, or the equipment manufacturer and then get you the compensation you deserve. Contact Hernandez Law Group in Dallas, Amarillo, or Abilene to schedule a free consultation.