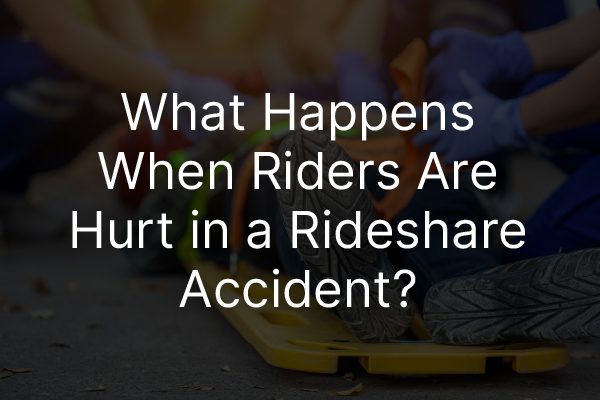 There are a plethora of rideshare companies across Texas and the United States. From recognizable brands such as Uber and Lyft to the more obscure companies such as Wingz, this industry has transformed the way individuals catch a ride to their next destination. No longer do individuals have to try and flag down a taxi. Instead, they can order an Uber or Lyft come to pick them up from their current destination and take a trip to their next one. It is as simple as a few taps on their phone.
Currently, it is estimated that there are a total of 3.1 million Uber trips per day and more than 3 million Uber drivers across the country. With the vast amount of Rideshare drivers out there, the chances of an accident happening are pretty high. What happens when you are involved in an accident as a passenger of a rideshare? Can you claim compensation and if so, who do you seek compensation from?
In this article, your trusted car accident attorneys at the Hernandez Law Group, P.C. will be going over what you can expect if you are a passenger of a rideshare and you are involved in an accident.
Understanding Uber and Lyft's Liability Information
As Uber and Lyft are the most common rideshare businesses that individuals use, our attorneys thought it would be beneficial to go over their liability information. This information is vital to understanding who it is that you target for your lawsuit to get the compensation you deserve.
In the state of Texas, rideshare drivers are considered independent contractors. This means that the driver, even though they work for a company, they are technically working for themselves. Typically, this would mean that the companies of Uber and Lyft are protected from liability for the actions and behaviors of their drivers, but thankfully, this isn't necessarily the case.
Victims of the accident, including the contracted driver, can seek recovery from Uber or Lyft's insurance policy. Both companies maintain a $1 million insurance policy to pay for victims' damages if one of their drivers is involved in an accident. This coverage kicks in to supplement the Uber or Lyft drivers' insurance coverage. However, it is important to note that this only applies when that driver is officially on-duty at the time of the collision.
Hernandez Law Group Insight: How Does This Insurance Policy Compare to Limousine or Traditional Taxi Drivers?
Most rideshare companies' insurance policy holds more coverage than traditional limousine services or taxi companies. Limousine and taxi companies typically carry around $750,000 in liability insurance for their passengers.
An Inside Look at Uber's Insurance Policy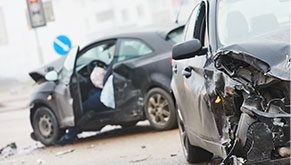 Under Uber's insurance policy, a driver is considered to be on duty with the service when they have signed into the platform. This coverage includes accidents that happen before the driver has matched with a passenger. The amount of coverage increases when they do match with a passenger and have picked them up. As of right now, Uber offers at least $50,000 injury liability per third-party individual involved in the accident. This is on top of $100,000 per accident and $25,000 in personal property damage liability. Third-party individuals are considered the following:
The driver of the other vehicle/vehicles involved in the accident
Bicyclists involved in the accident
Pedestrians involved in the accident
Passengers of the Uber driver
Passengers in the other vehicles involved in the accident
However, if the other driver is found to be at fault for the accident, Uber's insurance policy will not cover the third-party damages.
For a more detailed look, you can read over their insurance information here: Uber's Insurance Policy Statement.
An Inside Look at Lyft's Insurance Policy:
As with Uber's insurance policy, coverage for the driver begins as soon as the driver signs into their account and starts the clock. This includes coverage for the driver even if they have not picked up any passengers yet. Their coverage increases once they have a passenger. You can read their insurance information in more detail here: Lyft's Insurance Policy Statement.
How Does Texas Law Affect An Uber or Lyft Claim?
Texas State Law mandates that all rideshare companies maintain certain limits of coverage for their drivers and passengers of their employees.
What Damages Can I Seek Recovery From After a Rideshare Accident as a Passenger?
Individuals who are injured in an accident can seek compensation for the following:
Medical Expenses Accrued Due to the Accident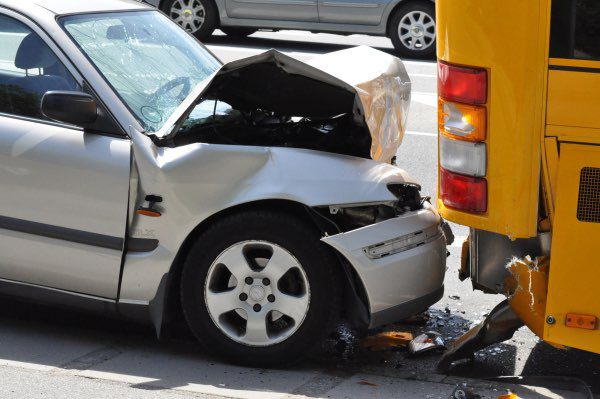 The following medical expenses can be recovered:
Ambulatory or Emergency Room Care
Surgeries
Medications
Doctor's appointments
Transportation to and from your doctor's office
Ongoing medical expenses due to your injuries (for example, Rehabilitative Therapy)
Home modifications such as installing ramps
Lost Wages
Some injuries may have a longer and more intensive recovery period that will cause you to miss time from work. This can lead to financial strain due to loss of income. If you are not able to return to work or have lost wages due to your accident, you can file for compensation for the lost income or lost earning capacity. You can also receive compensation for other financial losses such as pensions, benefits, sick leave pay, etc.
Non-Economic Losses
Victims of the accident may also sue the driver or rideshare company liable for the accident to recover for non-economic losses such as pain and suffering. This includes the physical pain and emotional turmoil that was caused by your injuries and decreased quality of life.
What Do I Do If I Have Been In an Accident As a Passenger of an Uber or Lyft Driver?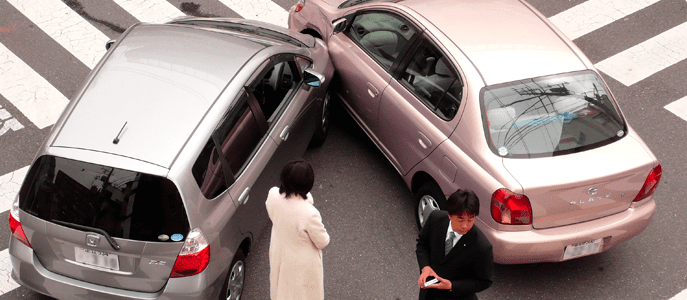 If you were a passenger in a rideshare vehicle and you sustained serious injuries after your accident, it is extremely important that you follow these steps to protect yourself and your right to compensation.
Call 911: Call emergency services immediately to report the accident and ensure that the accident is reported and any seriously injured parties can get the medical attention they need.
Gather Information: You will want to get the following information:

Name, address, Rideshare driver's license information, contact number, and license plate number of the vehicle
Name, address, driver's license information, contact number, and license plate number of the vehicle of the other driver (in case they are found to be at fault)
Name, address, number, and statement from any witnesses
Pictures of the accident sight, including both vehicles, debris, the area where the accident happened, and any injuries that were sustained from the accident
Time, date, and where the accident happened

Give Your Statement to the Police: Make sure you can talk to the police when they arrive so that your statement gets recorded for later use. You can get a copy of the police report later after the police have finished investigating.
Seek Medical Attention: Even if you do not feel like you were seriously hurt during the accident, it is important to get checked out by a healthcare professional. Sometimes, injuries can get masked by the adrenaline coursing through your body. When this happens, you can unknowingly make your injuries worse. A healthcare professional can ensure that your injuries are getting the treatment they need to ensure a healthy recovery. Make sure you also save a copy of all medical records.
Contact a Car Accident Attorney: Before you even attempt to talk to the insurance company of the rideshare company, you must get legal representation on your side. The insurance company will try to use language to trip you up to admit your injuries are not as bad as you are claiming. Our car accident attorneys at the Hernandez Law Group do not stand for bullies and we fight to ensure that you get the full compensation that you deserve.
What If the Rideshare Company Denies My Accident Claim?
Unfortunately, this happens all too often when the insurance provider tries to get around accepting responsibility for your claim by citing various reasons. Most of these reasons are complete lies designed to get you to be quiet. Don't let them bully you! Instead, let the dedicated attorneys at the Hernandez Law Group contact them on your behalf and set the matter straight. We will ensure that they know that you mean business and that they can't dictate what happens with your life or your recovery.
Get the Compensation You Deserve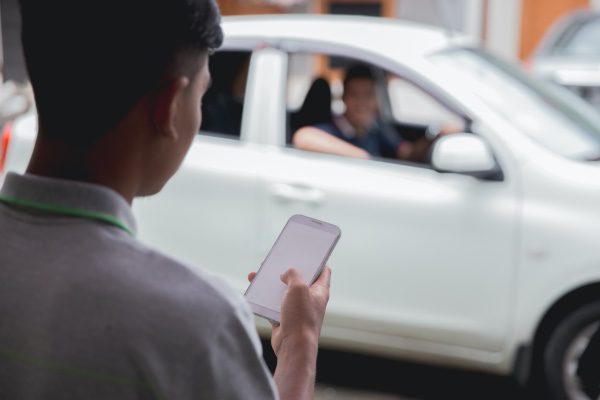 Hernandez Law Group, P.C. is proud to support the individuals of Dallas, Texas by aiding in the recovery process by fighting for the compensation they deserve after an accident. We know all too well the games the insurance companies try to play. While they see you as a number, we see you as an individual who has a whole life to live. Don't let them turn you into another number. Instead, fight for your right to fair compensation with legal representatives who do not stand for bullying. Contact our attorneys today for more information on our services or to schedule a free no-obligation consultation to go over the facts of your case.