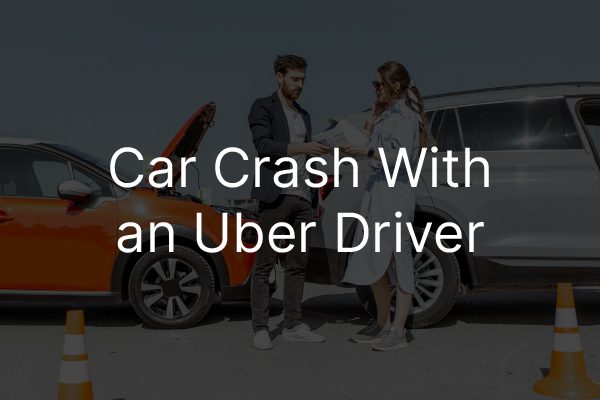 Uber has over 3.5 million drivers on the road throughout the United States. It remains one of the most downloaded apps in the travel category across Android and iOS phones and has been installed over 95 million times.
With so many Uber drivers and riders, accidents are bound to happen. A study entitled "The Cost of Convenience: Ridesharing and Traffic Fatalities" from the Stigler Center for the Study of the Economy and the State reported the incidence of these crashes. Their findings, which ran from 2011 to 2016, showed a 2-3% increase in the number of car occupants and pedestrians killed in accidents.
If you have been in an accident with an Uber driver, you likely want to know how to seek compensation. The Uber accident attorneys at the Hernandez Law Group, P.C., have created this guide to help you navigate the aftermath of an accident involving an Uber or Lyft.
Understanding the Uber and Lyft Rideshare Business Model
In a rideshare business model, riders use an app to match with drivers in their area. The driver picks up the rider and takes them to their destination. The app processes all transactions and payments so the driver doesn't have to handle cash or credit card information. It is important to note that rideshare drivers are considered independent contractors and are not employees—anyone driving Uber or Lyft uses their personal vehicle and sets their own work schedule.
What Should I Do After an Uber Car Accident?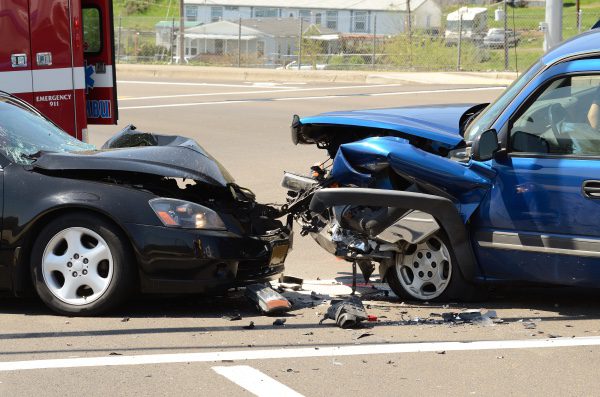 If you are involved in an accident with an Uber driver, the first step is ensuring that everyone is okay. Call 911 to report the accident and get medical assistance for injured people. Once the officer arrives, you will be asked for your statement regarding the accident so the officer can file an official police report.
You must speak to the other driver to gather the following:
The other driver's name
License plate number
Insurance information
You should also gather the names and contact information of any witnesses. Take photos of the following (if you are able):
The area where the accident took place
All vehicles involved in the accident
Any accident debris
Skid marks
Your injuries
Note the driver's status on the app at the time of the accident. Were they working, or did they have their app off? Was the driver waiting for a ride request, actively picking up a rider, or carrying riders? Uber's insurance coverage will change depending on these factors.
How Do I Report an Accident With an Uber or Lyft Driver?
If you have been in an accident where the Uber driver was at fault, you can report the accident on the Uber Driver's Safety Page. You'll want to complete the Third Party Incident Notice form.
Reporting an accident to Uber is similar to talking with an insurance adjuster after an accident. You need to be careful with what you say and the information you share. Report only the basic facts, such as the time and location of the crash. Don't give a detailed description of your injuries or elaborate on the accident. They may downplay the severity of the accident and your injuries and try to have you admit fault. When you do this, it allows them to give you less compensation. Don't let them do this—make sure you have a competent Uber accident attorney on your side.
Rideshare Insurance Information
Uber provides liability coverage for their drivers based on their activity on the app. This information is as follows:
App is off: When an Uber driver's app is off, Uber will not provide insurance coverage. The driver's personal car insurance will apply.
App is on and waiting for a ride request: When a driver is logged into the app and waiting on a ride request, Uber's liability insurance will cover an accident if the driver's insurance doesn't apply. Coverage includes up to $50,000 in bodily injury per person and $100,000 in bodily injury per accident. There is also $25,000 property damage liability coverage.
App is on and picking up riders or is on a trip: Once the driver has accepted or is transporting passengers, Uber's liability insurance will cover accidents of up to $1 million, plus limited coverage for the damage to the driver's car and uninsured motorist coverage.
Who Pays If You Have Been Hit by an Uber or Lyft Driver?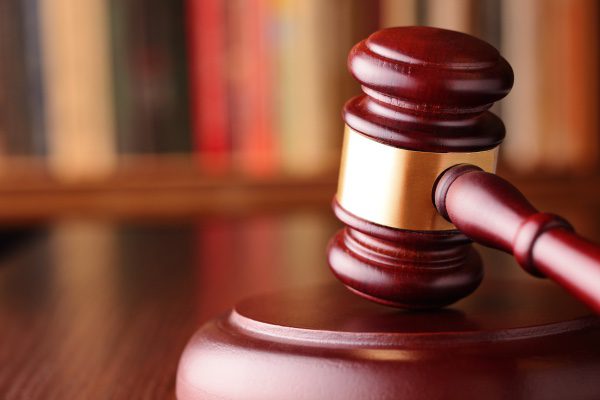 When making a car accident claim, you must establish fault and show how the accident harmed you. The driver who caused the accident, or the driver's insurance company, is typically liable for paying damages, such as medical bills, lost wages, pain and suffering, and property damage. 
However, the process is a bit more complicated when a rideshare driver is involved in an accident. Most personal auto insurance policies don't cover accidents if the driver was using the vehicle for commercial purposes at the time of the incident. Unless the driver has a commercial insurance policy, their insurance likely won't cover damages.
Thankfully, Uber provides liability insurance to protect their drivers as long as they are logged into the app, waiting for a rider, or fulfilling a request. Drivers involved in accidents may have to submit claims to their own insurance companies. However, they can typically submit a claim to Uber's liability insurance if their own policy will not cover it.
A car accident attorney can help you figure out who to contact to discuss compensation after your accident with an Uber driver.
What If I Am a Pedestrian That Was Hit By an Uber Driver?
Pedestrians involved in an accident with an Uber driver follow the same steps as another driver. These steps are as follows:
Call 911
If you are able, gather information from the rideshare driver, including:

Name
Address
Insurance Information

Both from their personal car insurance and Uber or Lyft's information

Telephone number
License information
License plate number

If there were any witnesses to the accident, gather their contact information.
If you are able, take pictures of the following at the scene of the accident:

The vehicle (or vehicles) involved
The area and any accident debris
Your injuries

Once the police arrive, give them a report of what happened.

Stick with the facts. Don't add any unnecessary details.

Seek medical attention.

Save all medical information, including:

Receipts
Treatment plans
Reports of the injuries

Contact a rideshare accident attorney.
It is important to note that pedestrian accidents are usually serious, and you may be unable to gather information from the accident scene. You can always get a copy of the car accident report from the responding officer. This report should include information collected during their investigation, which can aid you in your lawsuit or insurance claim.
Can I Claim Worker's Compensation If I Was the Uber Driver Involved In the Accident?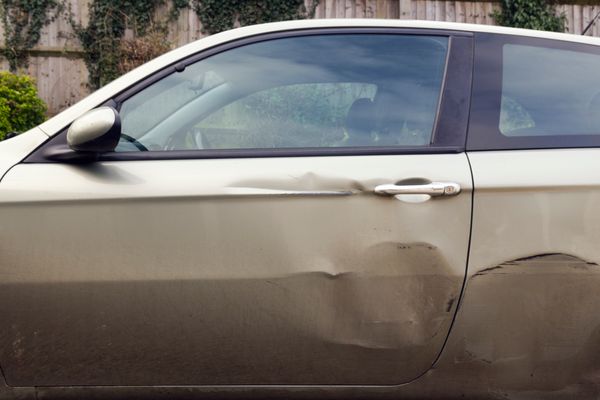 No. Worker's compensation only covers employees and not independent contractors. As it stands now, Uber drivers are considered independent contractors, meaning that Uber does not have to cover them under worker's compensation insurance.
Contact the Arlington Rideshare Accident Attorneys Who Will Fight for You
If you have been in an accident involving an Uber driver, seeking compensation can be complicated. You want experienced rideshare accident attorneys to guide you through the process, navigate multiple insurance policies, and handle nuances that may change the driver's coverage.
The Uber and Lyft rideshare lawyers at the Hernandez Law Group, P.C. will not let insurance companies or the defense bully you. Contact the attorneys who will fight for you and schedule your free, no-obligation consultation to review your case today.
Rideshare Accident FAQs
Do I Sue the Uber Driver If They Hit Me?
Yes. Your claim would be against the Uber or Lyft driver and the rideshare's insurance company (if they were on duty) or their personal insurance company (if they weren't working). These situations can be tricky, so have a competent rideshare accident attorney help navigate your claim.
Does Uber's Insurance Cover the Accident, or Does the Driver's Personal Insurance Cover It?
Most personal auto insurance policies will refuse to cover accidents when the vehicle is being used for commercial purposes. The accident may be covered if the driver has a commercial insurance policy.
This is why most rideshare companies have their own liability insurance to protect their drivers. However, the driver must be logged into the app and waiting or currently fulfilling a request for the rideshare's insurance to apply.
If I Am Hit By an Uber Driver, What Are the Types of Damages?
Economic damages from an Uber accident case are as follows:
Property damage
Medical expenses
Lost wages
Future loss of wages due to long-term injuries or disabilities caused by the accident
Non-economic damages include:
Pain and suffering
Emotional distress