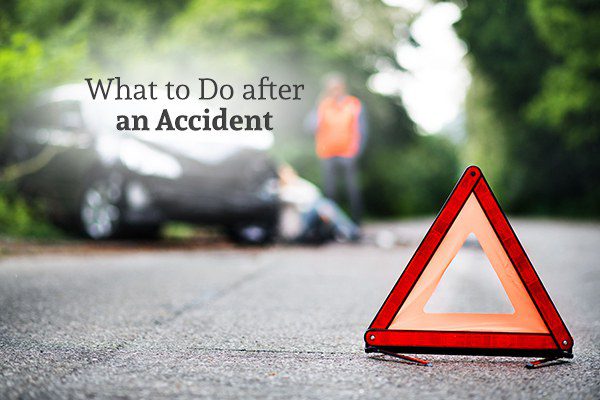 In Texas, nearly 255,000 people were injured in a motor vehicle crash in 2017; of those, approximately 14,000 sustained serious injuries.
If you don't know what to do after a car accident, the following guide will help you figure out what to do at the scene, at the hospital, and at your car accident attorney's office:
1. Stay Put
You should never leave the scene of an accident. If your car is still drivable, move it to the side of the road or to a safe place that doesn't block traffic.
2. Check for Serious Injuries
Next, check yourself, the other driver, and any passengers for serious injuries. If anyone is seriously hurt, call an ambulance to transport them to the hospital. Do not move the injured until help arrives; doing so may exacerbate their injuries.
3. Call the Police
You need to file a police report after the car wreck, so call the police while you're still at the scene of the accident. Be sure to tell them everything that happened. Do not admit fault or speculate who's at fault. Do not guess any answers if you don't know them. The key is to present the facts – and only the facts – as you know them.
In some cases, police will not respond to minor vehicle accidents; however, you should still file a police report at the station.
4. Exchange Insurance Information
Exchange insurance information with all parties involved in the accident. This may be included in the police report, but it's always a good idea to snap pictures of the insurance cards also.
While you're waiting at the scene, it may be a good idea to canvas the scene and look for any cameras that may have captured the crash. Also, take a few pictures of the scene and the damage to the vehicles involved. This may prove to be invaluable later on.
5. Visit a Doctor
Some injuries are not noticeable for hours or days after a vehicle wreck. For this reason, you should always get checked out by a medical professional after a jarring accident. If you aren't transported to the hospital via ambulance, you should go on your own immediately after leaving the scene.
While at the hospital, be sure to tell your doctor about all symptoms you are experiencing no matter how trivial they may seem. Dull, nagging symptoms may be signs of something more serious. If you have pictures of the accident, show your medical team so they can get a better idea of what types of injuries may be involved.
6. Contact a Car Accident Attorney
Do not speak to your insurance company until you've spoken to an attorney. Many times, something you say during a routine statement can have a dramatic effect on your case. A car accident attorney will know what to say to the insurance companies so that none of the facts get twisted and used against you. They will also make sure that you don't accept a settlement that is too small.
When you speak with your attorney, take all paperwork related to your car accident – accident report, insurance information of all involved, medical report, and medical bills. Any photos of the accident, accident scene, and vehicle damage will also be helpful to your attorney.
If you've been hurt in a car wreck, contact the office of Juan Hernandez in Amarillo as soon as possible. A board-certified personal injury attorney, Juan Hernandez, shares that distinction with a mere 2 percent of Texas attorneys. We will help you receive a proper settlement from the insurance companies and gain any other compensation you deserve from the party responsible for the car accident.