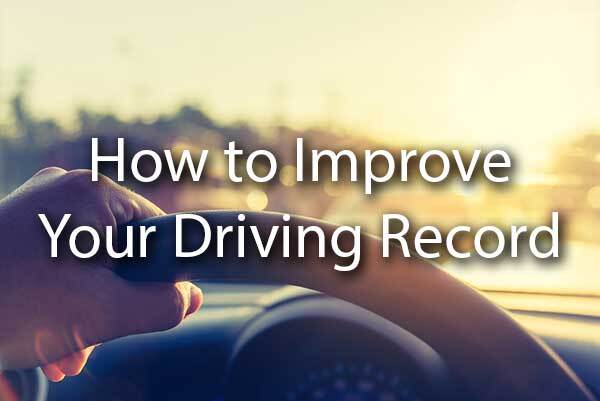 The State of Texas uses a point system on all its driving licenses to keep track of an individual's driving record. Different traffic violations ranging from driving without a seatbelt to drunk driving will result in a different number of points added to the record. The higher the number of points an individual has on their record, the more likely they will face harsher penalties for repeated offenses. How does the point system work and how can you improve your record? Here is what you should know:
The Point System
Violations are separated into two different categories: moving violations and violations resulting in a collision. Depending on which violation you get convicted for, the following points could be added to your record:
Moving Violations – 2 points each

Speeding
Texting while driving
Not wearing a seatbelt (this also applies to any passengers in your vehicle)
Failing to stop at a stop sign
Making an illegal pass

Moving Violations that Result in a Collision – 3 points each

Rear-ending a car in traffic due to playing on a cellphone
Running a red light or a stop sign and hitting another vehicle
Making an illegal pass and sideswiping a car
Consequences For Compiling Points
While a few points may not sound all that bad, the consequences for having them on your record can be serious and restrictive. Here are some of the consequences you can expect to face if your driving record is weighed down by points:
Insurance Rate Increases – Insurance companies look at your driving record to determine the likelihood of you getting into an accident. A bad driving record will increase premium rates for drivers who are deemed high-risk.
Penalties and Fines – Moving violations can cost drivers anywhere from $100-$1,000+ depending on the severity and how many times the offense has been repeated. These points will result in higher fines and anyone who has a record of over 6 points can expect to pay a point surcharge as well.
Suspension of Driver's License – Drivers who have racked up a total of 8 points or more can get their license suspended for up to 12 months. Any drivers who are charged with more than seven moving violations (not just points) can have their license suspended up to 24 months.
How Can I Improve My Driving Record?
You can improve your driving record and take away driving points by performing various actions that will help show that you are a safe driver. Here are some ways you can improve your driving record:
Complete a Driver Improvement Course – taking a state-approved driver's ed course can help reduce penalties on your driving record. Always make sure you are taking a state-authorized driving course before you sign up for the class. If you are not, then the work, time, and money you put into it will not reward you any point reductions.
Make Sure You Keep Your Car Tags Up-to-Date – for simple moving violations such as an expired inspection sticker or outdated license tags, you can get these removed by solving the problem and paying the fine. This also applies to other violations such as a broken head or tail light.
Don't Accumulate Any More Violations – Keeping a good driving record for a period of time can help shed away some of the points on your record. Always check with your DMV to know what your current standing is.
Helping to Keep Texas Roads Safe
The Hernandez Law Group, P.C. is dedicated to defending Texas drivers when they have been the victim of an accident caused by a negligent driver. We work hard so that you can focus on your recovery and claim the compensation you deserve. Don't let insurance companies or the defendant bully you and turn to our team today! Contact the Hernandez Law Group, P.C. today for more information or to schedule a free no-obligation consultation.