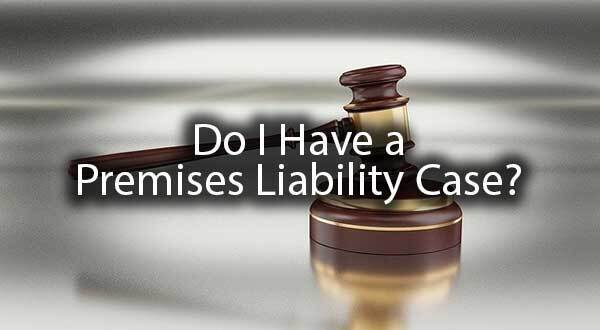 If you were injured in an accident that occurred on an individual's personal or commercial property, you may be eligible for compensation. From slip-and-fall injuries to parking lot accidents, it is important to know your rights. If you are wondering if you can receive compensation for your case, here are the signs that signal you need a premises liability attorney.
Your Accident Could Have Been Avoided
Your premises liability attorney must prove that the accident could have been avoided if someone hadn't been negligent. This negligence can either be from an employee, homeowner, business owner, or security staff in a premises liability case. For example, when you go into a restaurant, you normally wouldn't have to worry about a wet floor. However, if there had been a spill or an employee had just mopped the floor, then the risk of slipping and falling increases. This is usually counteracted by the business putting up a wet floor sign to caution individuals about the potential danger. If the employee knew about the spill, failed to put up the wet-floor sign, and you fell and got injured, then that injury occurred due to negligence.
The Business, Property Owner, or the Insurance Company Is Trying to Pay You for Silence
If the business's insurance company, the company itself, or an individual is offering to pay you a settlement to silence your case, then odds are, negligence was in play. Insurance companies and business owners often try to downplay the negligent party's responsibility in the accident, as they are trying to pay you less. They will offer you a settlement for your silence but often this settlement is not what you are entitled to receive.
Why Hiring an Experienced Premises Liability Attorney Is Paramount
In the state of Texas, premises liability cases can be particularly difficult to navigate. Texas has strict definitions of what constitutes a premises liability case, and it is hard to prove that the business or property owner had a part in your accident. It takes dedication, thorough investigation, and hard work to show that your accident could have been avoided.
Having an experienced premises liability attorney can make all the difference in your case. He or she will investigate your claim, gather witness statements, identify the responsible parties, and put a value on your claim. They can hire expert witnesses to strengthen your case, negotiate a settlement on your behalf, and file a lawsuit if a settlement cannot be reached. Your premises liability attorney will not settle for anything less than you deserve.
Here is more information on how a premises liability attorney can assist in your claim:
Investigation
An experienced premises liability attorney will go to great lengths to thoroughly investigate your case. They will obtain copies of the accident report, gather photographs of the accident site, collect medical reports, check business surveillance tapes, and other necessary tasks to assemble timelines and information. All of this is done to ensure that your attorney has a clear understanding of everything that happened and how your injury has impacted your life. This helps them determine the best course of action for your case.
Gather Witness Statements
If there were witnesses to your accident, your attorney will gather statements from them as well. These statements can be used to show exactly what happened at the time of the accident.
Identify the Responsible Parties
One of the most essential actions that your premises liability attorney will take is identifying the negligent/responsible party for your accident. This determines from whom they should obtain compensation for your injuries.
Value Your Claim
An experienced premises liability attorney will know exactly how much your case should be valued based on his or her experience with other cases. This will help ensure that you are getting the compensation that you deserve.
Hire Expert Witnesses
If your particular case calls for an expert witness, such as a medical professional, then your attorney will know the right one for the job. These witnesses can help strengthen your claim by showing the extent of our injuries or showing how the accident could have been avoided.
Negotiate Your Settlement
Most individuals and large companies do not want to go through a court process attorneys meet to try and reach a settlement. An experienced premises liability attorney will be able to help you anticipate the insurance adjuster's arguments or the business's attempts to make your case worth less than it is. You can guarantee that an experienced attorney will not be easily bullied into accepting a claim that is less than you deserve.
File a Lawsuit
If your attorney and the defendant's attorney cannot reach an agreement, then your attorney will file a lawsuit and bring your case before a judge. Having an experienced attorney on your side is paramount.
The Hernandez Law Group, P.C. Is Here For You
The experienced attorneys at the Hernandez Law Group have been helping the individuals of DFW, Amarillo, and Abilene get the settlement they deserve. Juan Hernandez is one of the 2% of Texas attorneys who is Texas Board certified in personal injury law. With extensive knowledge, years of experience, and a passion for helping people get back on their feet, there is no wonder that more people are turning to the Hernandez Law Group. Contact our team today to schedule your free no-obligation consultation to go over your case with one of our caring attorneys.