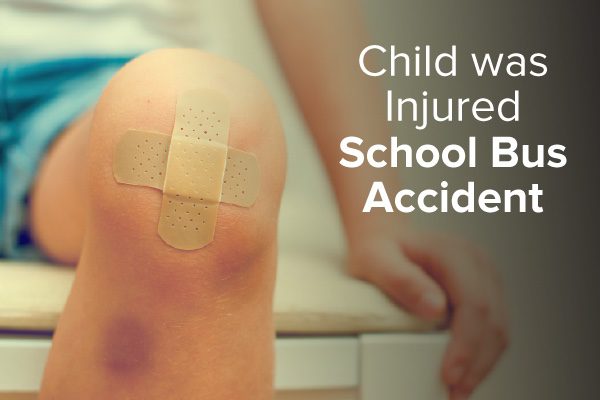 Parents trust the school system to keep their children safe during the school year. This trust begins as soon as that child steps onto the school bus. While accidents at the school itself are more common, such as a fall during recess or twisted ankle in PE, school bus accidents are often the site of more serious injuries. Even in 2020, when most schools shut down early, 54 individuals still died due to school bus accidents. In an average year, when children are in an in-person learning environment, school bus accidents result in about 134 deaths according to the National Highway Traffic Safety Administration.
It is important to know what steps to take if your child was injured in an accident to get the compensation and medical care they deserve. Here are the steps you can take if your child was injured in a school bus accident:
Step 1: Seek Medical Attention Immediately
Whether your child is complaining about pain or not, seek medical attention immediately after an accident. Adrenaline and fear may be causing your child to miss the signs of an injury. Getting them checked over by a healthcare professional can ensure that they get the treatment they need for unseen injuries, such as a concussion, as well as ensure that your child's medical records and emotional changes are properly tracked. It is important to keep an eye out for the following:
Signs or complaints of discomfort
Changes in mood or behavior
Anxiety
Depression
Insomnia
Make Sure You Document Your Child's Injury and Recovery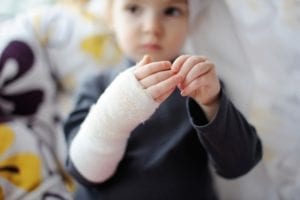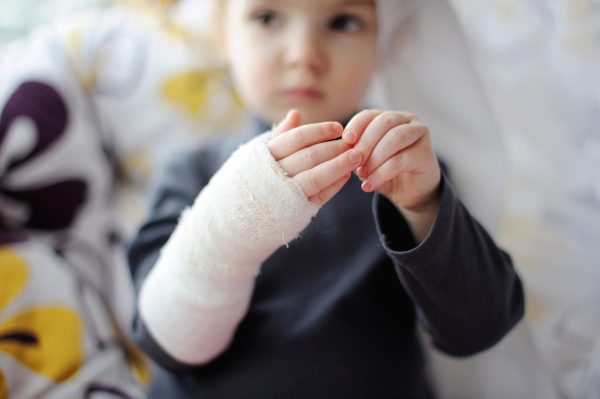 Keep a record of your child's injuries as well as the steps being taken for their recovery. This should be done regardless of whether the injuries were minor, such as a bruise or scrape, or major, such as broken bones or a concussion. Doing this can help show the damage that your child sustained and ensure that you get the compensation they deserve.
Step 2: Gather Information About The Accident
When your child is ready to discuss what happened, ask them for details. They will be able to tell you about the condition inside the bus or the roads during the accident. They may also be able to give insight into the behavior of the bus driver and other children.
Make sure you also speak with the other parents of the children who were on the same bus. They may be able to fill in gaps of information based on the testimony of their children. This information can include:
Whether there was any act of recklessness on the bus
Whether the bus driver was texting while driving
Whether the bus was speeding
If a representative of the school district reached out to you after the event, make sure you record the information and statement they have provided you. This will be extremely useful in court and can help improve your eligibility to claim compensation on behalf of your child.
Step 3: Take Pictures of the Accident
If you went to pick up your child from the accident site, take pictures of the following:
The accident site
Damage to both vehicles
Visible injuries on your child
Step 4: Hire a Personal Injury Attorney
The school system will fight hard to avoid a potential lawsuit, but your child deserves to receive the best medical care and compensation for damages. If your child has been in a school bus accident due to the negligence of the bus driver or the school system, contact an attorney with years of experience under their belt. School bus accidents can be complicated as there may be more than one defendant. These can include:
Your child's school
The school district
The company that owns the bus (if the school doesn't)
The school bus driver
The bus driver's employer (if it isn't the school district)
The other driver/drivers involved
A government agency or municipality (if the accident was caused by roadway issues)
Step 5: Guard What You Say And Don't Sign Anything From the School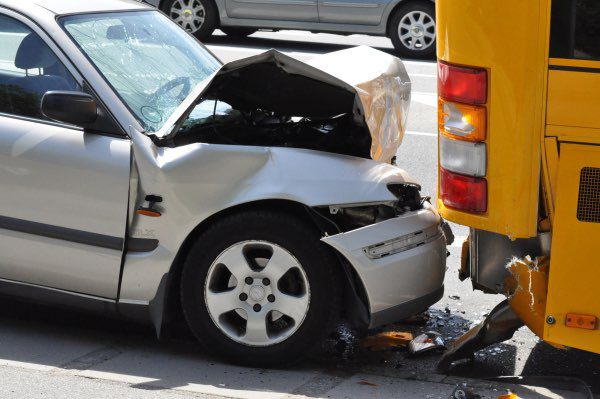 Try not to talk about the accident with other outside party members, as doing so can hurt your chances of receiving the compensation you deserve. The school system may be wary of a potential lawsuit and will try to use anything you say against you. Do not meet, sign documents, or speak about the event unless you have your attorney present.
Our Team Is Ready to Help
The dedicated personal injury attorneys at the Hernandez Law Group, P.C. understands that children are our future. We fight hard to ensure that any child injured due to a school bus accident gets the compensation they deserve to aid their recovery. Juan Hernandez is one of the two percent of attorneys who is Texas Board Certified in Personal Injury Law. Contact the Hernandez Law Group, P.C. today for more information on our school bus accident services or to schedule a consultation.