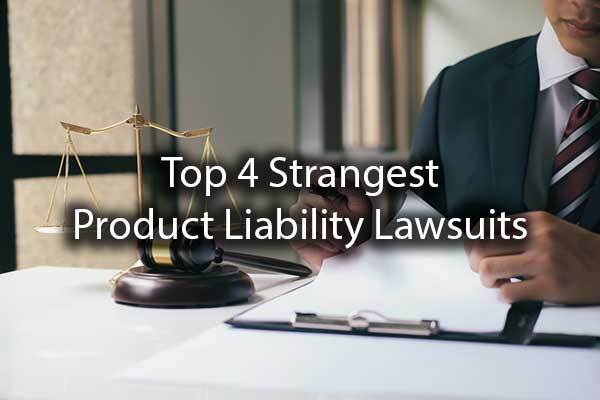 Every year, thousands of product liability cases get filed due to injuries caused by a defect. Whether this defect is faulty airbags of a car, a faulty battery in a phone, or a chair that wasn't built correctly, a defective product can lead to serious injuries or even death in some cases. Consumers should know their rights concerning their safety and the products they use. Here are some notable product liability lawsuits to pull valuable information and learn from.
Blitz Gas Can Case of 2012
In 2012, Blitz, the leading producer of portable plastic gas cans in the United States at the time, was forced to close down its manufacturing plant in Miami, Oklahoma after lawsuits drove the company into Chapter 11 bankruptcy.
Throughout that year, over 50 lawsuits were filed against the company as individuals claimed the gas can exploded on them, resulting in severe burning. In December 2013, Blitz agreed to a $161 million fund to settle all remaining unresolved cases. Walmart, which was also involved in the lawsuit due to continuing to sell the cans, added $25 million of that amount.
The McDonald's Coffee Lawsuit of 1994
Probably one of the most famous lawsuits on this list is the Liebeck V. McDonald's case of 1994. Stella Liebeck accidentally spilled scalding hot McDonald's coffee on her lower body, resulting in third-degree burns on her thigh, buttocks, and groin. In this case, the lawyer argued that the company served coffee that was too hot, as the coffee was anywhere from 180-190 degrees. According to their expert witness, other companies only served coffee that was 140 degrees to protect clients from minor and severe burns from accidental coffee spills. At trial, the jury awarded Liebeck $2.7 million in punitive damages and $200,000 in medical damages. The judge later reduced the punitive damages award to $480,000 and the medical damages to $160,000, but stated that McDonald's had engaged in "willful, wanton, and reckless" behavior. Mrs. Liebeck and McDonald's later settled for a confidential amount after the case was appealed.
The Bursting Ledraplastic Balancing Ball
In 2012, Francisco Garcia, a basketball player for the Sacramento Kings, was working out using a Ledraplastic Balancing Ball. The ball, which was said to be burst resistance, was being used to balance as the basketball player bench-pressed dumbbells. The ball suddenly exploded, sending Garcia to the ground. The 29-year old suffered a fractured wrist along with the dislocation of his distal radioulnar joint.
Garcia's legal team claimed that the ball was marketed for being suitable to support up to 600 pounds. Garcia and the dumbbells weighed a lot less than the 600lbs, meaning that the burst-resistant ball should have been able to support him. The lawsuit was settled but the amount of the settlement was confidential. The manufacturer has since released a statement that the exercise balls should not be used for bench-pressing or with weights in general.
Toyota's 2010 Car Recall
In 2010, after a multitude of complaints about the safety of Toyota's vehicles, Toyota owners filed a class-action lawsuit against the automakers. They claimed that the automaker's car suddenly accelerated due to a flaw in the electronic throttle control systems (ETCS). Some families claimed that their loved ones were involved in fatal accidents due to the defect. A settlement of $1.2-$1.4 billion dollars was reached in March of 2014.
Injured Due to a Defective Product?
If you sustained an injury due to a defective product, you may be entitled to monetary compensation for medical expenses and damages resulting from the accident. The Hernandez Law Group, P.C. is dedicated to ensuring that you get the compensation you deserve. We work hard to ensure that we have all of the evidence together and have resources and connections to expert witnesses, such as highly-respected medical professionals. Our team does not let the company bully you into taking a settlement that is less than what you deserve. Contact our team today for more information on our services or to schedule a free, no-obligation consultation.