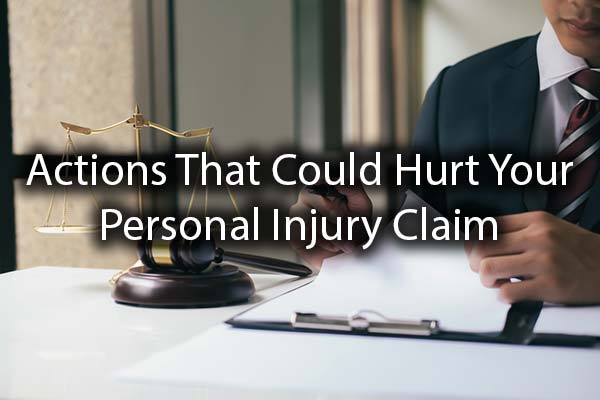 When you are injured in a car accident due to the negligence of another driver, you may be entitled to monetary compensation for damages and medical expenses. Police reports, pictures, and medical records can support your personal injury cases. A strong attorney with years of experience can put these pieces together so you get the compensation you deserve. Unfortunately, the injured party could take actions that will harm their chances of receiving compensation. The following actions could hurt your personal injury claim.
Failure to Call the Police and Get a Police Report
The moments after an accident are extremely stressful. All parties involved will be on edge with adrenaline pumping. The most important thing to do after an accident is to ensure that everyone can get to a safe place, such as the side of the road. The second most important action to take is to call the police regardless of the size or severity of the accident.
Why Would Someone Not Call the Police?
Many good people in the world will often look over the damage of the car and assess their injuries first before making a decision about whether to notify the authorities.
For example, a businessman is on his way to work. He comes to a complete stop at a redlight and waits patiently for the light to change. A new driver, who dropped his phone in between the seats, has his eyes away from the road for a second and ends up running into the back of the businessman's car. They both get out of the car, assess the damage, and come to the conclusion that there isn't much damage and neither of them feels anything. The businessman, trying to protect the new driver's feelings, assures him he's fine, and they go their separate ways.
Unfortunately, the next morning, he wakes up with pain in his neck and back from the collision, and he wants to put in a claim with his insurance company to get compensation for his medical expenses and seek out compensation from the new driver. However, his insurance company and the new driver's insurance company don't believe him because a police report wasn't filed, and the new driver claims the man was fine yesterday.
The police should always be notified of an accident regardless of its size. This helps ensure that statements from both drivers and witnesses are recorded, pictures are taken, and drivers' information is exchanged. While the new driver may have been honest on the day of the accident about looking at his phone and being responsible for the accident, he may change his story later to something like, "He slammed on brakes, and I couldn't stop in time." Regardless of how the story changes, a police report will provide more accurate information as to what happened; people tend to be more honest immediately following an accident than afterward when dealing with the insurance company.
Providing a Statement to the At-Fault Insurance Company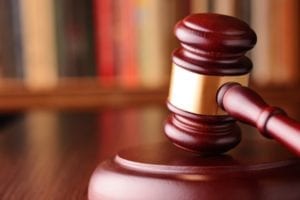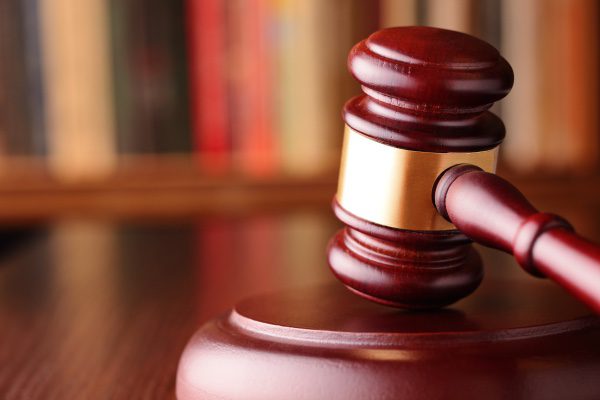 In any car accident, big or small, the at-fault insurance company will contact you after the insured files a claim. The company is trying to establish whether or not their insured was the cause of the accident, which they don't want to be the case. While they are being friendly and helpful during the call, they will be scrutinizing everything you say. This may come back to haunt you later when you are seeking compensation.
When answering the other insurance company's questions, it is extremely important to contact your personal injury attorney for more information on your rights. They will instruct you to answer every question truthfully, but do not answer questions about things you are unsure of or that you have to guess the answer. The other insurance company can use the unsure answers against you.
Playing Off Your Injuries
Some individuals may try to play off their injuries so they can uphold family or work responsibilities. Not only is this extremely dangerous for your overall health, but it can also seriously hurt your chances of gaining the compensation you deserve. Always be honest about your injuries or how you are feeling, and never skip out from seeing a medical professional after an accident. Sometimes adrenaline can mask pain or minor pain could be a sign of a larger issue. A medical professional can help you get the aid you need and properly document your injuries which can be later used to help you claim the compensation you deserve.
Social Media
Finally, the worst thing you can do after an accident is post it on social media. Facts, opinions, or even pictures surrounding the case that has been shared to social media can hurt your chances of getting a claim. This is because insurance companies and the court systems can gain access to this information and then use it against you. If you are sharing information to let family members and friends know you are okay, it is better to just send a text or call them.
A Team That Fights For You
The moments and days after an accident are crucial not only for maintaining your health but for helping you get the compensation you deserve. With so many things that could go against you, you will want a team in your corner to fight for you. The car accident attorneys at Hernandez Law Group, P.C have helped individuals claim compensation for their car accidents for years. Our team works hard so that you can focus on recovering from your injuries and not fighting the insurance companies and another law-team. Juan Hernandez is one of the 2% of personal injury attorneys in the state of Texas who has been Texas Board Certified in personal injury law. With knowledge, experience, and a close-knit team like ours, there is no one better. Contact our team today to schedule a free no-obligation consultation and let us fight to get the compensation you deserve.