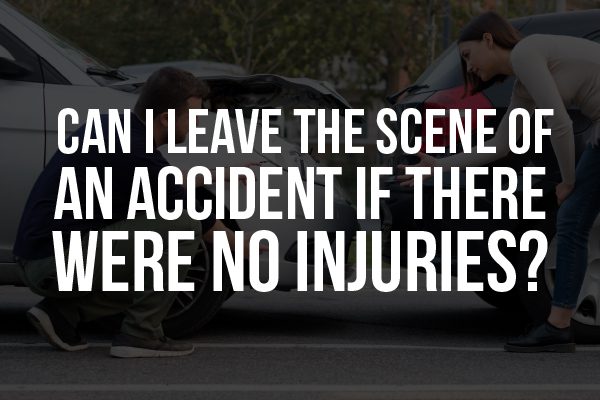 Imagine it's a sunny afternoon in Dallas, Texas, and you're driving home from work. Singing along to the radio, you're excited to start your vacation and all your worries are melting away. But then you get rear-ended. The person behind you wasn't paying attention to the stop sign you stopped at and caused an accident.
You both get out of the car and assess the damage. Neither car sustained much damage, and you feel fine. The other driver, though, insists on calling the police. As you wait for the police to arrive, you wonder if it's necessary for you to stay at the scene of the accident. Must all accidents be resolved by the police or can drivers involved legally agree to leave the scene if no damage or injuries were sustained?
The team at the Hernandez Law Group, P.C. has created this guide that goes over what Texas's law requires of motorists during an accident. Here is what you need to know or consider before you leave the scene:
All Motorists Are Required to Stop at An Accident Scene
The Texas Transportation Code section 550.021 states that all motorists must do the following actions when involved in an accident:
All motorists must stop at the accident scene.
If they don't stop immediately, they must return to the scene of the accident.
Emergency services must be called immediately if an individual is severely injured.
If possible, aid should be administered to injured individuals while waiting for the paramedics.
Drivers need to exchange their contact information, including insurance details.
It is considered a hit-and-run accident if a driver fails to stop. 
What Is a Hit-and-Run Accident?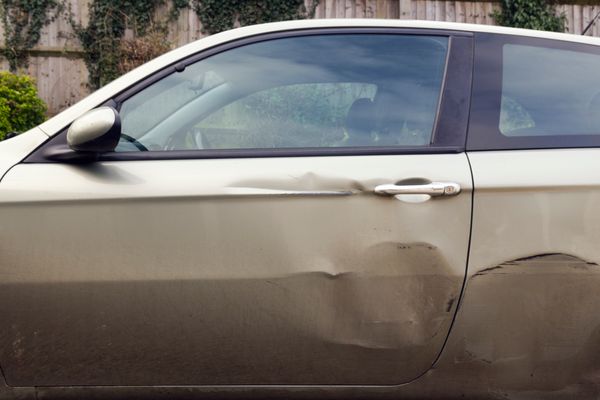 A hit-and-run accident occurs when a driver leaves the scene of an accident without notifying the police, identifying themselves to the other driver/drivers, or providing aid to anyone who is injured. This includes accidents involving other vehicles, even parked ones, bicyclists, pedestrians, or someone else's property.
What Happens If I Didn't Stop at the Accident?
Hit-and-run accidents are a crime in the State of Texas. The consequences for failing to stop at the scene of an accident are severe, so you must stop even if you don't think the damage or injuries were severe. These are the penalties for leaving or fleeing the scene of an accident:
Misdemeanor charges: If an accident only caused property damage, the negligent party could face a Class B or Class C misdemeanor charge. The severity of the verdict depends on the severity of the car's damage.
Third-degree felony charge: Drivers who leave accidents that result in serious bodily injury are awarded third-degree felonies. A third-degree felony leads to jail time of 2-10 years and a fine of up to $10,000
Second-degree felony: A second-degree felony can result in 2-20 years in jail and a fine of up to $10,000. Second-degree felonies will be awarded to drivers who fled an accident that resulted in a fatality. 
What If Both Drivers Agree That the Police Do Not Need to Be Involved?
If you are in an accident and the other driver tries to convince you that law enforcement doesn't need to be involved, don't listen to them. We highly recommend always calling the police after a collision, as there is no guarantee that the other driver won't try to file a report later and claim you were the one responsible for a hit-and-run accident.
On top of that, Texas law states that all collisions that result in injury, death, or property damages in excess of $1,000 must be reported to the police. Calling the police will ensure that the accident is properly reported and that you are not held responsible for an accident you didn't cause.
What Should I Do If I Was Involved in a Hit-and-Run Accident?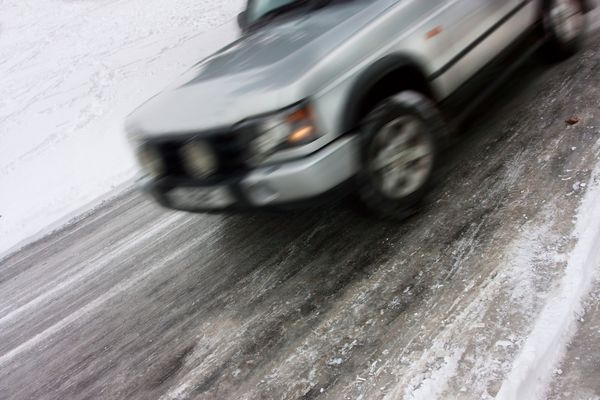 If you have been involved in a hit-and-run accident, follow these steps:
Check for injuries: Make sure your vehicle and loved ones are out of harm's way and assess the damages. If you or one of your passengers is injured, contact emergency services right away so they can receive the medical care that they need.
Call the police: Report the accident to the police as soon as possible, as this will  increase the chance that they find the hit-and-run driver. The police will also document the time, location, and other important information that you give them about the accident.
Talk with witnesses and get their contact information: If there were any witnesses to the accident, make sure you get their information so that you or your car accident attorney can get in touch with them at a later date.
Write down any details you remember about the other vehicle or driver: If you happened to catch the make, model, license plate number, or any other information on the vehicle that hit you or its driver, make sure to write this info down. This information will help officers track down the hit-and-run driver. 
Call your insurance company: You will also want to call your insurance company and report the accident. They will be able to help you understand what kind of coverage you have for this type of accident.
Get checked out by a doctor or healthcare professional: This will ensure that any injuries caused by the accident are treated and documented. If they find the other driver, doing this can help you get the compensation you deserve.
Most Importantly, Contact a Car Accident Attorney
If you or a loved one was involved in a hit-and-run accident, you want to have a knowledgeable and experienced car accident attorney on your side. The team at the Hernandez Law Group, P.C. can help you navigate the process of getting the compensation you deserve after a hit-and-run accident. Contact us today for more information on our services or to schedule a free consultation to go over the facts of your case.