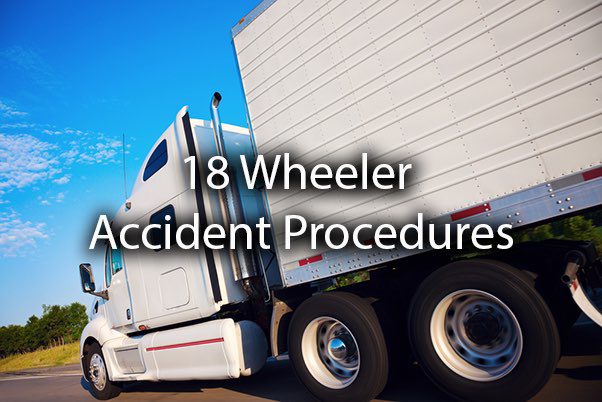 According to the Federal Motor Carrier Safety Administration (FMCSA), in 2017, there were 450,000 police-reported accidents involving 18-wheelers in the United States. Out of those 450,000 accidents, 4,327 of them were fatal, and 344,000 of them resulted in injury. Large businesses use 18-wheelers to move their products around the United States. When these large vehicles cause accidents on the roadways, individuals who suffered injuries may claim compensation by filing for a personal injury lawsuit against the driver's employer.
Does the driver face any consequences due to an accident? What are the accident procedures for a semi-truck? To give our clients peace of mind, we researched the accident procedures that all 18-wheeler truck drivers and their employers have to follow after an accident.
Truck Driver Accident Registration
No matter how prepared a truck driver is or how vigilant others on the road are, accidents are bound to happen. This is why the FMCSA set guidelines to ensure that any accidents caused by negligent 18-wheeler drivers are properly documented and the driver held accountable. Part of this process is known as Truck Driver Accident Register.
Companies want to employ an individual who has a good driving record and reputation. If an accident falls under the category of a severe accident for FMCSA, then that accident will be recorded onto the company's and the driver's records. Here are the conditions that determine whether or not a semi-truck accident is considered a severe accident under FMCSA:
There was at least one casualty.
There was at least one individual who sustained injuries serious enough to be taken from the scene of the accident to receive medical treatment.
One of the vehicles involved needed to be towed in order to clear the accident site.
The accident occurred on a public road.
If the accident falls under any of these categories, the accident will be filed under the company's and driver's records for at least 3 years.
Mandatory Drug/Alcohol Testing for the Driver of the 18-Wheeler
If a semi-truck driver was involved in an accident, some companies may require him or her to take drug or alcohol test. The FMCSA typically does not require 18-wheeler drivers to take a drug or alcohol test after an accident, but there are some exceptions.
A drug/alcohol test is mandatory for drivers of 18-wheelers if the following occurred during the accident:
There was a fatality as an outcome of the accident.
An individual had to be removed from the scene to receive medical attention and the semi-truck driver received a moving violation.
One of the vehicles was removed from the scene of the accident by a tow-truck due to extensive damage and the driver received a moving violation.
To require a drug test of an 18-wheeler driver, the accident must occur on a public road. Besides the fatality condition above, all other conditions must be met to determine at least partial fault of the 18-wheeler driver. If another driver was at fault, then the driver will not be required to take a drug test as mandated by FMCSA.
Time Limitations on Drug/Alcohol Testing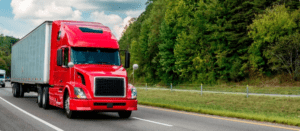 According to the FMCSA regulations, these tests have to be completed within specific time frames. This means that drivers of 18-wheelers must remain available for testing unless it is determined that they were not at fault for the accident.
Alcohol Testing must be completed within two hours of the accident. However, sometimes this time frame is unrealistic to achieve. The driver of the 18-wheeler might not be able to leave the scene of the accident. In this case, the employer of the driver must submit a document explaining why the test hasn't been completed every two hours until the test can be completed.
Drug Testing must be done within 32 hours of the accident. As with alcohol testing, the employer must submit a document explaining why the test hasn't been completed every two hours. However, if the test hasn't been completed after 32 hours, then all efforts to obtain it cease.
If you or a loved one has been involved in an 18-wheeler accident, you may be entitled to monetary compensation. The dedicated car accident attorneys at Hernandez Law Group, P.C. can help you claim compensation for damages and medical expenses. Juan Hernandez is part of the 2% of Texas lawyers who is Texas Board Certified in Personal Injury Law. If you want representation that is sure to fight for you, contact Hernandez Law Group, P.C. today!