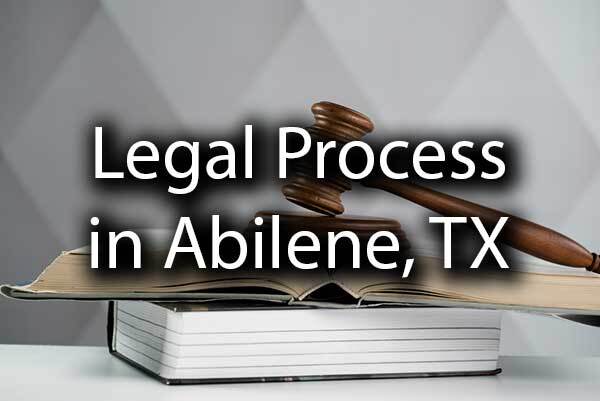 The city of Abilene, Texas, follows the civil lawsuit process as decided by the Texas state law. Knowing the process by which you can seek compensation for injuries due to an accident that was caused by the negligence of another party can aid you on the road to recovery. The Hernandez Law Group is dedicated to ensuring that the people of Abilene, Texas, are well represented. Whether you suffered a work injury, car accident, or premises liability accident, rest assured that our team will help you get the compensation you deserve. Here is the legal process in Abilene in more detail, so that you know what to expect.
Step 1: Contacting an Experienced Personal Injury Attorney
Before you file your lawsuit, you will want to find a trusted attorney. While some individuals will feel that they can represent themselves in court, this often leads to them missing out on getting the compensation they deserve. A knowledgeable attorney can help you do the following:
File the lawsuit paperwork correctly: Avoid mistakes on the numerous forms necessary to file a civil lawsuit. A misstep could spell disaster for your case by either delaying it or getting it thrown out of court. When you put your trust in our team, you can be assured that your case will be heard.
We will handle the insurance companies: Insurance companies will contact you to get any information for a speedy solution that costs them the least money. Don't settle for less and avoid the constant bullying, and allow the Hernandez Law Group to deal with them.
We can help you determine the true worth of your damages: Many individuals don't know what they deserve when it comes to compensation. This often leaves them accepting an insufficient amount in compensation, leaving them to pay the rest. Our team can help ensure that you are getting the amount you deserve and need to aid in your recovery.
When you are looking for an attorney to represent you, you want one that knows what they are doing. Juan Hernandez of the Hernandez Law Group is one of the 2% of Texas attorneys that is Texas board-certified in personal injury law.
Negotiating and Filing
Following our initial consultation, you will then move into the negotiating and filing process. Many personal injury cases are resolved and negotiated outside of court. If the negotiations fail, then the case moves into the filing process. The filing process consists of these steps:
The Discovery Process: Information is gathered that will be needed for court. This includes evidence, witness statements, depositions, and medical experts.
Pretrial Motions: These motions are broken into two categories: motion to strike and motion in limine. Motion to strike means that your attorney is requesting the judge to exclude something such as an expert's report or testimony. Motion in limine is a motion brought before the trial begins where your attorney is asking for certain things to be allowed or disallowed during the trial. This helps the trials go faster and smoother so that the attorneys and judge do not need to address matters that have already been ruled on by the judge.
Second Settlement Attempt: This final attempt to settle the trial outside of court is known as mediation. Certain factors may have convinced the defendant to make an offer to avoid going to court. If this fails, however, the next step is the trial process.
Personal Injury Trials
The personal injury trial is broken into the following steps:
Presentation of evidence
Interrogation of the witnesses
Rendering of the verdict
Determination of the compensation by the judge
Texas Personal Injury Attorneys
Do not fight the battle alone to get the compensation you deserve. The team at Hernandez Law Group, P.C. can help you on the road to recovery. We will fight hard to ensure that your case reaches a successful conclusion. Contact our team to schedule your free, no-obligation consultation with one of our attorneys!