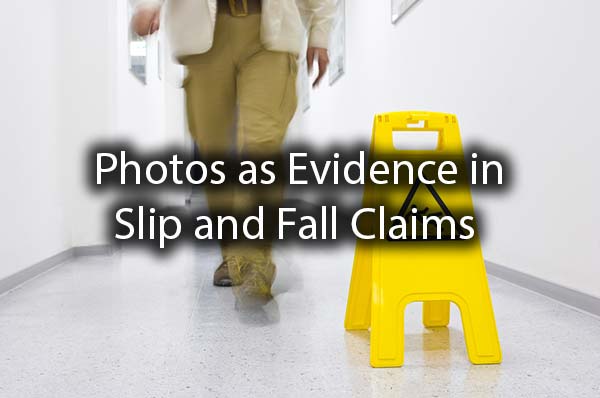 People say that a picture is worth a thousand words, which is especially true in a slip-and-fall case. While most personal injury cases can be decisive (ie, car accidents), it can be harder to prove that another's negligence caused your slip-and-fall injuries. How do you prove that you wouldn't have slipped on that spill if the restaurant owner or staff practiced better care? Or, that you wouldn't have fallen down that staircase if it was maintained properly? Photos can help you answer these questions, by painting a clearer picture of the accident site, documenting your injuries, and helping to remove you from any fault. Here are some tips on how you can use pictures as evidence in your slip-and-fall case.
Photos of Your Injuries
Documenting your injuries is extremely important in any personal injury case. The extent and seriousness of your injuries can often be the determining factor for your compensation. Here are some tips on photographing your injuries.
Get a Full-Body Photo
Before you start taking pictures of your injuries, take a full-body photo. Why? You will need to prove that the pictures you are presenting to the court are your injuries, and not someone else's. A defense team will question the legitimacy of your photographs so they can discredit you and your claim. A full-body photo will kill this line of the doubt for the jury (if one is present).
Get a Close-Up of Your Injuries
You want to show the full extent of your injuries. Remember, your compensation will be based partially on the pain and suffering you endured. This means you should include any shots of surgical sites or stitches, casts, and even braces.
It is also beneficial to get pictures of the healing process. This can help document your injuries over time. One of the biggest issues that individuals face in personal injury cases, especially slip-and-fall, is that their injuries look different when it comes time for the settlement negotiations or the court date. Having photos will show what your injuries looked like immediately after the accident and how they got to where they are now. This will silence any question from the defense as to the seriousness of your injuries.
Shots of the Accident Site
Even if you physically cannot, it is important a family member or a witness takes pictures of the accident site. This will help establish liability and the circumstances surrounding the accident. Make sure that you get a couple of shots from different angles (e.g., a broken railing may be apparent from eye level but not from up above). Getting multiple shots of different angles will help put together a full picture of what happened.
Make sure you also get close-up shots of where you fell. These can be used to show any damage to the floor or blood splatter that may be present, showing the impact zone.
Photos of Your Clothing the Day of the Accident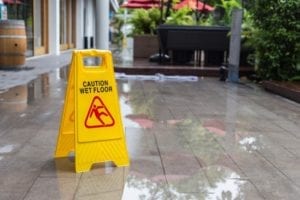 Sometimes the defendant will try and blame your clothing for the accident (e.g., they'll suggest that wearing loose clothing and high-heels contributed to the perpetrator's actions). It is important to take pictures of what you were wearing on the day of the accident, including your shoes. Make sure to include close-ups of any rips, tears, scuffs, or bloodstains. These can show the damage that occurred because of the accident.
Bring your clothing with you to the courthouse on the day of your trial or the settlement negotiations. These can be used as evidence to support the claims made with your pictures.
Photography Tips
You do not need to hire or be a professional photographer to take photos for your case. But there are a few tips you can borrow from the professionals.
Use flash in low lighting. Be mindful of glare or reflections that could potentially cover up details.
Make sure your images are in focus. A blurry image does not help at all and can be thrown out in a court of law.
Make sure there is no clutter in close up shots. Clutter can be visually distracting, detracting from the actual details you want to stand out.
Don't use filters. Filters alter an image, making them questionable in court and likely to get thrown out.
Make one copy of the images to bring the court and back them up on a hard-drive or cloud storage. Technical failures happen, and the last thing you want is for your evidence to get deleted.
Experts in Evidence
At the Hernandez Law Group, P.C. we are experts at gathering and using evidence to support our client's claim for compensation. We don't back away from a challenge, and we fight hard so that you can focus on recovering from your injuries. We are a no-win, no-fee law firm, which means there is no risk in seeking the compensation you deserve. Contact our team today to schedule a free no-obligation consultation. When it comes to securing the perfect shot of gaining the compensation you deserve, the team at the Hernandez Law Group, P.C. are the pros.