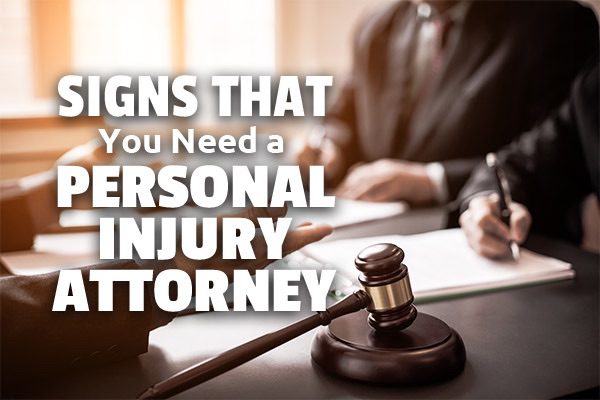 After an accident, you may feel uncertain, angry, or guilty. Injuries mean growing medical expenses, absences from work, and damages that need repair. Meanwhile, the person responsible may seem to be easily moving on with their life. A personal injury attorney can help you prove the negligence of the other party and get compensation for your accident. If you are unsure whether you need a personal injury attorney, read through these instances that explain when one is necessary.
The Accident Left You with Serious Injuries
From work incidents to car accidents, if you have sustained serious injuries, your entire life will be derailed and the future may seem bleak. Don't deal with this on your own. Get a personal injury attorney who can help you claim the compensation you deserve, compensation which can help you cover medical expenses, missed wages, and repair damages.
What Kind of Cases Fall Under Personal Injury Law?
Personal injury law covers a wide range of accidents where an individual gets hurt due to the negligence or intentional actions of another. Here are the most common examples of personal injury law:
Car accidents
Slip and fall accidents
Medical malpractice
Dog bites
Product liability cases
If you have suffered serious injuries due to an accident caused by the negligence of another party, don't face the future alone. Focus on your recovery and allow a qualified personal injury attorney to secure your compensation.
A Defect Within Your Car Caused the Accident
Car accidents due to mechanical errors are often outside of the driver's control. They can happen quickly and without warning.
What Are the Most Common Mechanical Defects That Cause Car Accidents?
Defective tires, including those with manufacturing defects or tread separation.
Defective brakes, Brake issues account for about 22% of all car accidents caused by a mechanical failure.
Steering defects, which can lead to a driver losing control, swerving into another lane, and causing an accident.
Engine malfunctions, which can be caused by lack of oil, metal parts scraping together, and overheating.
Headlight or taillight issues. Broken headlights and taillights are especially dangerous during foggy or severe weather and the nighttime.
When an accident is caused by a mechanical error, liability may lie with the manufacturer. If this is the case, you need a personal injury attorney on your side to help you get compensation.
Insurance Company Tries to Give You Less Compensation Than You Deserve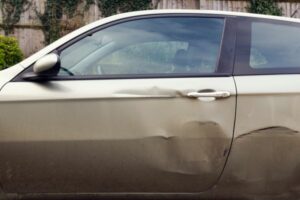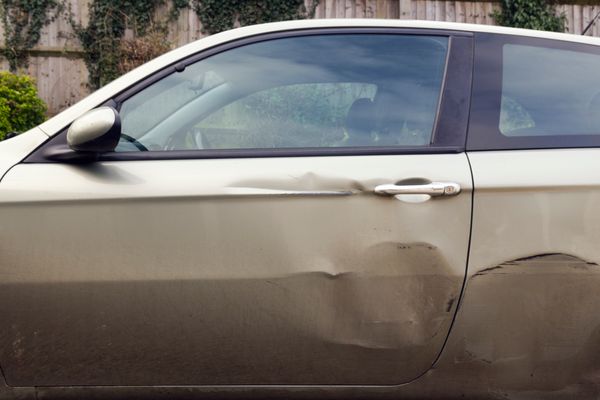 If you have been in an accident and were injured or suffered damages as a result, then the negligent party's insurance company is responsible for paying compensation. Insurance companies may try to avoid paying the full amount of the compensation or reduce the amount they are willing to give. An experienced personal injury attorney can help you negotiate with the insurance company and ensure you receive your due compensation.
Multiple Parties Are Involved in the Accident
Car accidents can involve more than one party. If you or a loved one were involved in a multi-vehicle pileup, it can be confusing to determine the liable party. A personal injury attorney can help identify the responsible parties. Seek the counsel of a personal injury attorney when there are multiple parties involved in an accident.
You Are Exposed to Dangerous Chemicals at Work
Toxic chemicals may be present at some places of employment. Chemicals should be properly labeled and stored safely to reduce the risk of an accident. If you have become seriously ill or injured due to the presence of improperly marked toxic chemicals, or there was a lack of proper safety training/procedures, your employer may be held liable. A personal injury attorney can help argue your case and gain compensation so that you can recover from the damages and pay for medical expenses.
Personal Injury Attorneys Fight for You
Personal injury attorneys have dedicated their lives to helping those affected by accidents caused by negligence. If you have been involved in any of the above scenarios, you need the aid of a dedicated and experienced personal injury attorney. The attorneys at the Hernandez Law Group, P.C. have made it their mission to ensure that you get the compensation you deserve.
Juan Hernandez is one of the two percent of Texas lawyers who are Texas Board Certified in Personal Injury Law. You want to have a team that will put your needs first. Contact Hernandez Law Group, P.C. today for a free consultation and to get started on the road to recovery.