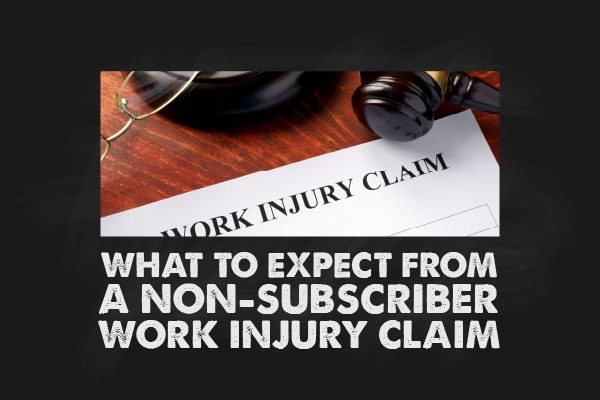 It always starts as every other day does. You walk into work, ready to get started on today's project with coffee in hand. Going over the plans for that day, you finish your coffee, throw the cup away, put your protective gear on and head out to the construction site. Everything seems to be going smoothly as you continue to build out the project, following the plans to the 'T.' However, the machine that you are using to install windows into the new building wasn't checked properly, and the arm buckles due to a faulty system, toppling you out of the boom lift. Thankfully, you had taken the right steps before you got into the machine by putting on your safety straps. These straps keep you from hitting the ground at full force but don't save you from slamming into the arm of the machine. You suffered some broken bones and a mild concussion.
You go through the proper channels to try and get worker's compensation to cover your medical expenses and the missed time from work due to your injuries. However, you come to find out that your employer is a non-subscriber to Texas's worker's compensation system. What does this mean for you to get the compensation you need to aid your recovery? What should your next steps be?
Many Texans find themselves in this exact situation, not sure who to turn to or how to ensure that the monetary cost of their injuries and recovery are not negatively affecting their family. The dedicated team of work injury attorneys at the Hernandez Law Group, P.C. has created this guide to help you understand what you can expect from a non-subscriber work injury claim and how you can get the compensation you deserve. Here is what you need to know:
What Is Workers Compensation?
Workers compensation is a state-regulated insurance system that protects employees who are injured on the job, by helping them cover medical bills and lost wages. Texas does not require private employers to have worker's compensation coverage for their employees. Employers who do provide worker's compensation insurance are known as subscribers while employers who opt out are known as non-subscribers.
What Is the Difference Between a Subscriber and a Non-Subscriber?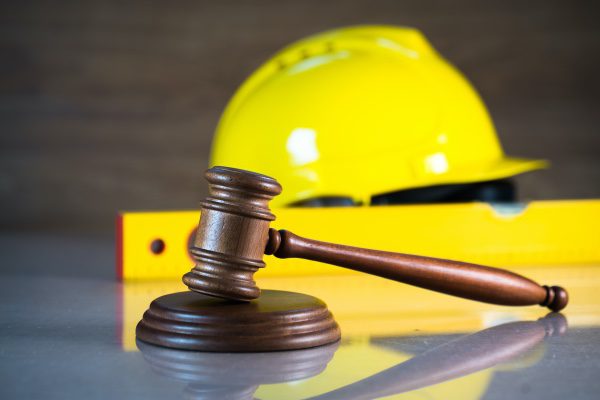 The state of Texas incentivizes employers to provide worker's compensation for their employees by limiting a subscriber's liability for work-related injuries. Employees who are involved in an accident at work may get medical and income benefits set by the state but are not allowed to sue their employers unless there are clear signs of gross negligence.
An employer who is a non-subscriber forfeits this legal protection. They may also be forced to pay high damage awards if an injured employer can show that it was their negligence that caused the accident that led to their injuries.
Regardless of whether an employer is a subscriber or a non-subscriber, they are required by law to comply with reporting and notification requirements under Texas's Worker's Compensation Act.
On top of this, non-subscribers are required to report yearly that they chose not to obtain worker's compensation insurance coverage to the Division of Workers Compensation (DWC) by submitting a DWC Form-005, Employer Notice of No Coverage or Termination of Coverage.
If an employer is a non-subscriber and they have more than five employees, they must also report every work-related fatality, occupational disease, and injury that results in more than one day of lost time. This can be done by submitting the DWC Form – 007, Employer's Report of Non-covered Employees Occupational Injury or Disease.
How Would I Know If My Employer Was a Non-Subscriber?
Most companies that are subscribers to Texas' workers compensation will have a sign posted in common areas, such as a break room, to notify employees that the company is subscribed to a state-sponsored plan. This posting will include all of the contact information and details you need to know, should you get injured on the job and require their services.
If you do not see or have never been notified of your company's subscriber status, then it could mean that your company is using an alternative insurance program to cover the cost of expenses should an employee get injured. There should be information provided about the insurance company your employer is using. If there isn't, make sure you ask your employer for the carrier's name, address, phone number, or other contact information you need to know as well as the benefits provided through that carrier.
If My Employer Has Alternative Insurance, Does That Take Away My Legal Right for Compensation?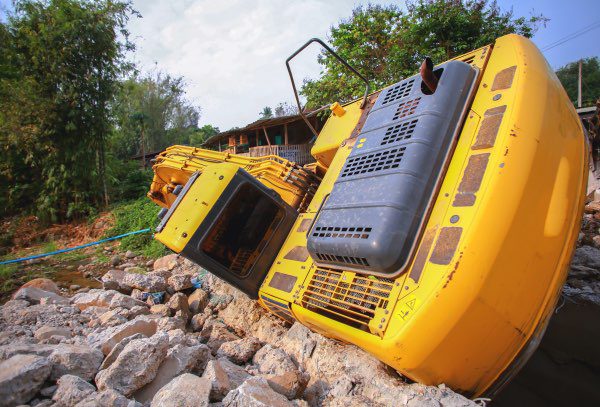 No. Unfortunately, many employers, in order to escape being sued for the damages caused by your accident, will try to pass off their alternative worker's compensation plan as the traditional worker's compensation. They will use language that is meant to lead you astray, making you feel that the benefits you are receiving are the only ones you will be able to get. Protect your rights by specifically asking whether or not the benefits being provided to you are through the state. If they are not provided though the state, the benefits are not enough to take the strain off of you and your family. At this point, you will want to contact a trusted work injury attorney to ensure that your rights are protected and you are getting the compensation you deserve.
Hernandez Law Group, P.C. Insight:
Non-subscriber employers in Texas are public knowledge. Here are some examples of businesses that do not offer state-sponsored worker's compensation:
Stripes
Wal-Mart
Kroger
Home Depot
Target
HEB
Lowe's
Kohl's
Amazon
Tractor Supply
Whataburger
Dollar General
Family Dollar
Should I File a Work Injury Lawsuit Against My Non-Subscribing Employer?
Non-subscribers may try to pass off their alternative insurance as sufficient to cover the damages and medical expenses that had accrued due to their accident. Oftentimes, that is not the case and leaves you scrambling to provide for your family while you are trying to recover. Don't let them bully you into accepting less than you deserve.
The personal injury attorneys at the Hernandez Law Group, P.C. have made it our mission to protect our community by offering unparalleled legal guidance and services to ensure that you get the compensation you deserve. If your company ignores reports of unsafe working conditions, did not train you or another employee properly, or is trying to shift the blame for your accident onto you, you need to call us. We work around the clock to ensure that we have the right evidence to show that your employer was negligent and that negligence was the direct cause of your accident and your injuries. Contact our team today for more information on our services or to schedule a free no-obligation consultation to go over your case.