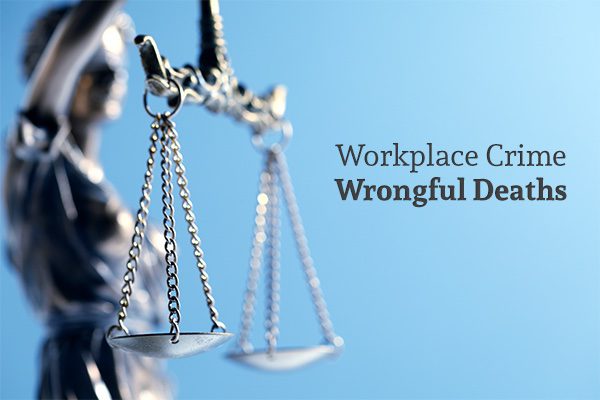 It is important to feel safe when you are at work. Feeling safe reduces stress and anxiety, allowing you to focus on the logistics of your job. A good day at work, however, can quickly turn into a nightmare when one of your fellow employees, a manager, an angry customer, or a random person commits a violent crime that results in wrongful death. In these cases, the aftermath can be devastating.
In cases of a wrongful death at the workplace, it can be difficult to determine the responsible party. Here are some guidelines that help determine who is liable for a wrongful death caused by a workplace crime.
What Is a Wrongful Death?
Wrongful death is a term used when an individual dies due to the negligence or misconduct of another. The survivor of the deceased may file a "wrongful death claim." These types of lawsuits are designed to seek out compensation for the survivors' losses, such as lost wages from the deceased, loss of companionship, and funeral expenses.
When Is The Perpetrator Liable?
The individual who committed the crime is usually held responsible for damages, as it is nearly impossible to predict the actions of another. Violence in the workplace either from an employee attacking another employee, a patron attacking an employee, or someone just looking to cause trouble are all too common occurrences in the United States.
A recent example of workplace violence leading to a wrongful death occurred in Annapolis, Maryland in June of 2018. A man walked into the news center of the Capital Gazette and opened fire on the workers with a shotgun. He killed five employees and seriously injured two others. In this case, the fault lies with the perpetrator, as he was the one who broke the law and harmed employees of the Gazette.
When Is the Employer Liable?
Under OSHA laws, employers are responsible for ensuring that the workplace is safe for workers. This includes having proper safety equipment and protocols to help reduce the chance of an accident as well as procedures to handle an accident safely should one occur. These laws, however, do not cover workplace crime, as these events are often seen as outside of the employer's control. However, if the employer was found breaching their duty to their employee when workplace violence occurs, then they can be deemed liable for an incident that leads to an employee's death.
For example, a manager of a restaurant knows the closing policy that no one is allowed back into the restaurant after the doors close. But a young man bangs on the door to be let back in, claiming he left his wallet in the restaurant. The manager—not wanting to upset the man—opens the locked doors. The man comes in and begins firing, killing one of the hostesses.
While the manager may not have known that the crime was going to take place, he had a duty to follow the guidelines created to keep the employees safe. He broke this duty when he allowed the young man to come back into the restaurant after closing time. The young man started shooting, leading to the wrongful death of one of the employees. The manager could be held liable for the wrongful death and the damages to the restaurant as he failed to follow proper safety procedures.
The Statistics Behind Workplace Violence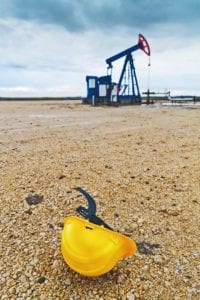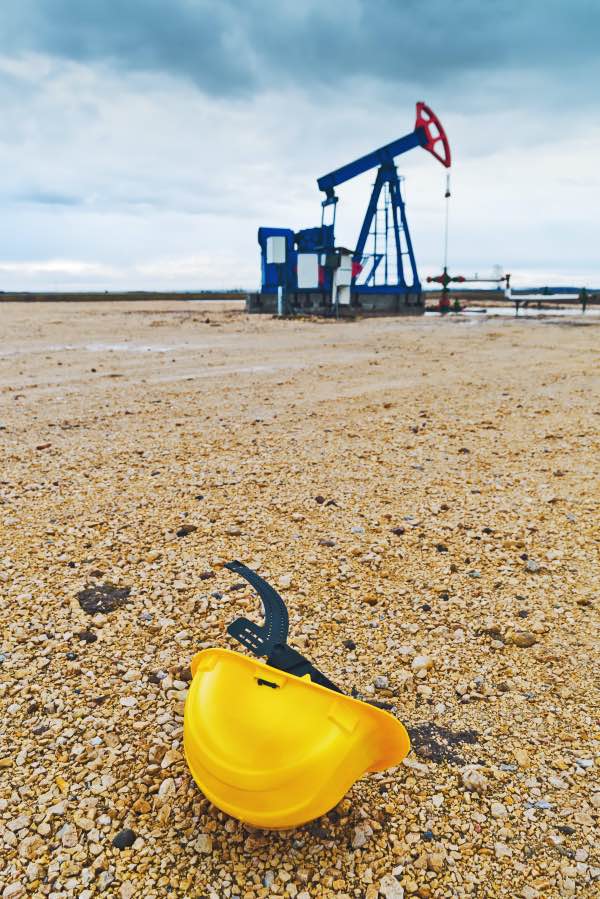 According to the Bureau of Labor Statistics, there were 5,333 fatal workplace injuries in the United States in 2019. Out of those injuries, 841 were the direct result of violence from an employee. Acts of violence in the workplace are the third leading cause of fatal workplace injuries in the nation.
By law, employers in the state of Texas have to take precautions to protect their employees from crimes committed by fellow employees and the management staff as well as crimes committed by customers. While management and employers do not control the actions of their employees or customers, there are steps they can take to ensure that their employees have a safer and healthier work environment and know how to respond in an emergency. The following should be in place:
A Workplace Violence Policy Statement

: This statement needs to make it clear that violence in the workplace will not be tolerated. Any breach of this policy will result in immediate termination of employment, regardless of the circumstances.

Threat Assessment Team

: This team, made up of a representative from all areas or levels of the organization, evaluates the workplace's weaknesses and agrees upon ways to implement preventative actions.

Threat Assessments

: This process determines how likely or severe a potential threat is and how probable it is of becoming a reality. It involves:

Meeting regularly to discuss tensions and provide solutions to help employees feel safe.

Reviewing investigations on violent incidents for potential hires or current employees.

This includes verbal mistreatment, aggressive behavior, or reports of physical abuse.

Creating and developing a Workplace Violence Prevention Program.

Communicating the prevention program to employees. This ensures that all employees are aware of the program to aid them in seeking help if they notice something off.

Inspecting the workplace and evaluating work tasks of all employees. This is done to determine whether there are any hazardous conditions or operations that could put workers at risk of undue stress.

Surveying employees to identify the need for improved security measures.

Auditing the overall success of the Workplace Violence Prevention Program at least once every two years.

Hazard Control and Prevention

: Designed to protect workers from risks and injuries by implementing safety protocols and developing an emergency plan.

Employee Training and Education

: Employers should provide annual workplace violence prevention training to managers and other employees on company time. This training should include the following:

The Workplace Violence Prevention Policy

Types of workplace violence

Security hazards

Location of security equipment and procedures for using it

Early warning signs of potentially violent person(s)

Workplace factors that could lead to negative behaviors

Methods of de-escalating volatile situations

Active shooter preparedness

Procedures for reporting, investigating, and documenting threats or violent incidents

Handling emergency responses

Policies and procedures for obtaining medical care and providing post-incident services
Our Texas Wrongful Death Attorneys Can Help
Wrongful deaths resulting from a workplace crime are devastating and can lead to emotional trauma, funeral and burial expenses, and loss of income. If you have lost a loved one due to workplace crime, contact the personal injury attorneys at the Hernandez Law Group, P.C. Juan Hernandez is one of the two percent of personal injury attorneys who is Texas Board Certified to practice personal injury law. Call us today for a free case evaluation.