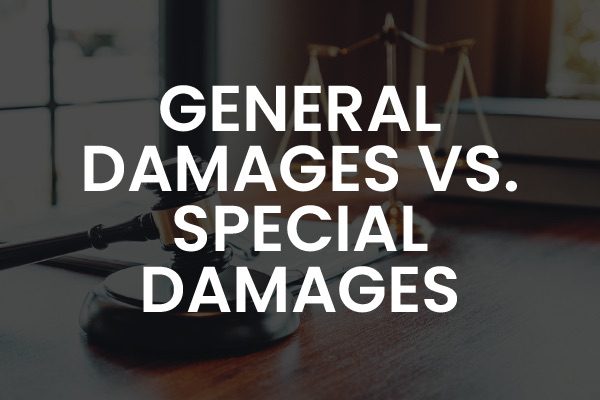 When an individual seeks compensation for an injury caused by the negligence of another party, they would be pursuing a personal injury case. The compensation they may be awarded would then be broken into two categories: general damages and special damages.
"Damages" in a personal injury case is a term used to describe the amount of money awarded to the injured party for economic and non-economic damages. In this article, the Hernandez Law Group, P.C. has decided to delve into these different types of damages to give a clearer picture as to what is considered general damages and what is considered special damages and how these differences can affect a personal injury case.
What Are General Damages?
As mentioned earlier, general damages are considered to be any type of damage that can be directly attributed to the defendant's actions or behavior and the plaintiff's injury. General damages typically cover the following areas of compensation in a personal injury case:
Physical pain and suffering
Disfigurement
Any kind of physical impairment resulting from the accident
Mental anguish
Loss of companionship (only available in wrongful death cases and is generally paid to the individual's family)
Lowered quality of life
How Are General Damages Calculated?
General damages are a bit tricky to calculate as there is not a specific quantifying number that the courts can go off of. When determining the amount to be awarded for general damages, the courts will often assign their own exact dollar amount to each injury. For damages such as mental anguish or the loss of companionship, the amount will change depending on the factors surrounding each individual case.
For example, cases that have a more gruesome outcome, such as a worker losing a limb during a work accident, may be awarded more for mental anguish than someone who broke their arm in a car accident.
Other things that may affect the amount of compensation given for general damages are as follows:
The skill of the attorneys
Sensitivities of the injury
The circumstances that led up to the accident and injury
Because of these varying factors, there is no real, set way to calculate how general damages are awarded. They change on a case-by-case basis.
What Are Special Damages?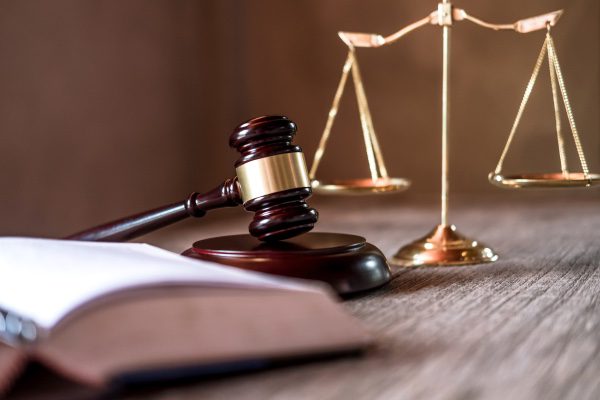 Special damages refer to compensation awarded to the injured person for losses they suffered due to the defendant's actions. Special damages are typically out-of-pocket expenses that can easily be determined by adding together the financial losses that the injured party suffered because of the accident. What makes special damages tricky, though, is that the plaintiff has to be able to prove, with specificity, how much they lost.
For example, let's say two individuals were involved in a car accident when driver A failed to stop at a red light. Driver A then T-boned driver B and totaled their car. Special damages would be considered money that Driver B had lost due to their car being totaled. Driver B simply needs to prove how much their vehicle was worth in court, which can be done by looking up the vehicle's value in the Kelley Blue Book.
Special damages typically include the following categories:
Repair or the replacement of lost property, such as a totaled car
Lost wages
Loss of earning capacity (typically if an employee is unable to return to work at the capacity they were originally or if they have to leave their job altogether)
Medical expenses
Loss of irreplaceable items such as a family heirloom
How Are Special Damages Calculated
Special damages are generally pretty easy to calculate since they have an exact dollar amount placed on the items or wages that were lost. As mentioned above in our example, a person who is injured and has their car totaled because of an accident will be able to claim the full value of their car at the time of the accident. This value can easily be looked up and shown to the court.
Where it does get a bit tricky to calculate is when it comes to future medical expenses or future loss of wages. However, teaming yourself up with a proven and highly skilled personal injury attorney can help you get the compensation you deserve, as they can bring in expert witnesses and gather other evidence to prove the dollar amount.
Were You Injured In an Accident?
If you were injured in an accident, you may be able to seek compensation for both general and special damages. However, you will want a dedicated team of personal injury attorneys to help you get the compensation you deserve. The team at the Hernandez Law Group, P.C. can help! Juan Hernandez is one of the 2% of Texas Attorneys who is Texas Board Certified in personal injury law. Backed by a very knowledgeable staff, our team will fight hard to ensure that you are getting the compensation you deserve while you focus on your recovery. Don't let anyone bully you into accepting any less than you deserve and contact our team today!