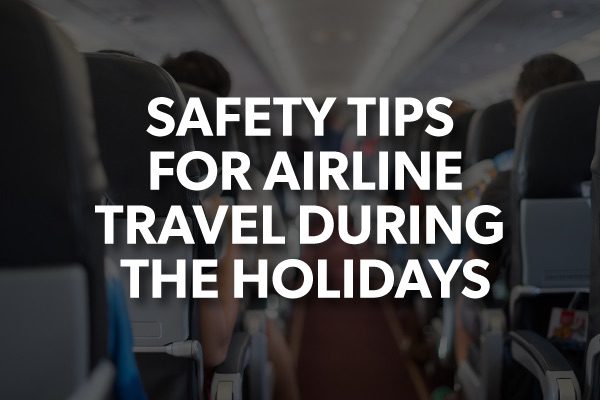 The holidays call many loved ones home so that they can celebrate the merriment and bring in the New Year alongside family and friends. For many, this means taking a flight across the beautiful United States, and these important safety tips can help reduce the risk of an accident and help you get to your destination safely. Here are the Hernandez Law Group's top safety tips for the holiday season:
Make Sure You Pack Extra Travel Essentials in Your Carry-On
With COVID-19 still a threat to many individuals and airlines struggling with staffing issues, flights have run into the issue of either being delayed, canceled, or packed to capacity. While this is a major inconvenience to some travelers, it is certainly not the end of the world if you prepare properly. Here are a few things you need to make sure you have packed to handle the possibility of flight delays, lack of airline amenities, or cancellations.
Pack Extra Face Masks
While in some areas face masks have become optional, other states or airlines still require all passengers and staff to wear a mask. Having a couple stashed in your carry-on will help you in the case one is required. It is also just good hygiene to wear one as a precaution against catching an illness, and we are not just talking about COVID. The stomach virus, RSV, and other highly contagious illnesses are also spreading this holiday season, so it is best to stay safe and mask up.
Hand Sanitizer Is a Must
Hand sanitizer is a must on any travel trip to keep your hands clean of dangerous pathogens that can make you or your family sick. Make sure your hand sanitizer follows the size requirements of the airline you are using. For most airlines, liquids need to be kept in a travel-sized container that is 3.4 ounces or less.
Snacks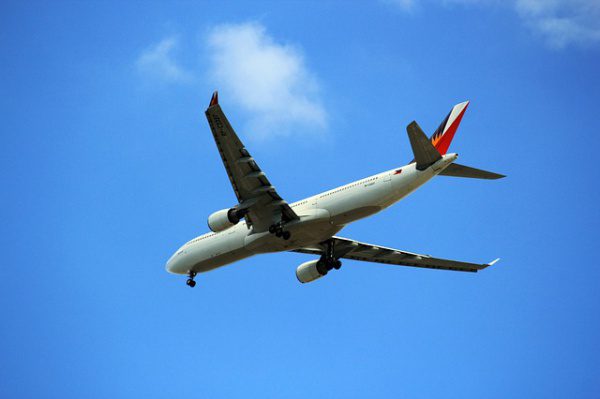 Unopened food is allowed through the Transportation Security Administration lines in your carry-on. Bringing snacks with you for your flight is extremely important, as many airlines are experiencing flight delays or restrictive services due to COVID-19 and staffing issues. If you find yourself in either situation, it is important to ensure that your body is still getting the fuel it requires by having snacks on hand.
Hernandez Law Group, P.C. Insight: Do not rely on restaurants inside of the terminals to keep you fed. Under normal circumstances, all of these restaurants would be open but due to staffing issues, some of these restaurants have been closed down, restricting your choices. Always be prepared and bring your own snacks with you just in case you cannot find food readily available inside the terminal or on the plane.
Make Sure to Bring a Travel Blanket or Sweater/Jacket
Bringing a jacket or blanket on your flight can come in handy if it's chilly or your flight gets canceled or delayed until the next day. In these cases, you may have to sleep in the airport if a hotel room is not available.
Bring Your Own Entertainment Devices and Chargers
Most airlines do provide onboard accommodations for entertainment, such as an in-flight movie. However, even with the disinfecting practices of the airline, it is still safer to have your own entertainment to ensure that you are not touching more public surfaces than you have to. Have chargers on hand for your phone, Ipad, laptop, or other entertainment device in case you have to wait for your flight longer than expected.
Pack An Extra Change of Clothes
As mentioned earlier, some individuals have been reporting canceled or long delays for their flights, meaning they are spending the night either in a hotel or at the airport. Make sure you are prepared for this possible situation by packing a change of clothes in your carry-on along with a toothbrush and toothpaste.
Remember to Practice Social Distancing
In some cases, it is impossible to keep the recommended six-foot distance between you and another individual, but always try to keep as much distance as you can. Doing this will help reduce the chances of you catching an illness during your travel and help you remain healthy during this holiday season.
Make Sure to Wear Long Sleeves and Pants to Avoid Bareskin Contact
While the weather will be chillier and most travelers will be doing this anyway, it is important to note that wearing long sleeves and pants is the best way to ensure that you minimize bare skin contact with surfaces.
Remember to wash your hands after touching public surfaces or using hand sanitizer when washing them isn't possible at the moment. While the airlines are going to great lengths to ensure that passengers are safe by disinfecting and cleaning, it will never be enough to eliminate the risk of spreading germs and pathogens.
Try to Get a Window Seat or Travel on Slower Days
Being near the window keeps you away from the aisle where most person-person contact will occur. It is also important to try and travel on non-peak days. Peak holiday travel days are as follows:
December 23rd
December 24th
December 26th
December 30th
January 2nd
Give Yourself Plenty of Time to Get To the Airport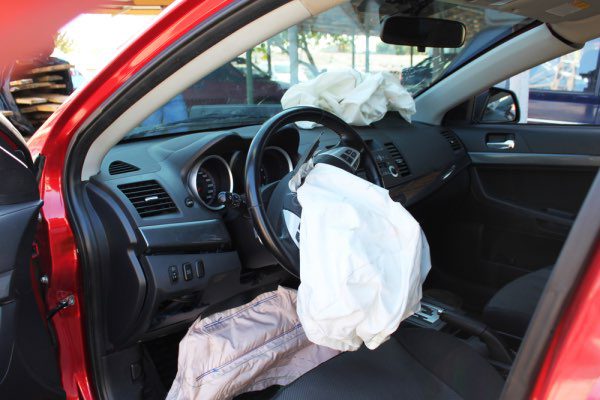 One of the biggest chances of an accident occurs even before you are at the airport. Car accidents are common during the holidays as individuals rush to get to their destinations. Remember to plan plenty of time to get to your flight to help reduce the feeling of being rushed and to account for traffic. Always follow the traffic laws, stay vigilant, and check weather conditions before heading out on the road.
Always Follow the Instruction of Airline Personnel
Airline staff have your best interests at heart and are trained to ensure that you and your family reach your destination safely. Always follow instructions from airline personnel, make sure you pay attention to the in-flight safety tutorial at the beginning of the flight, and never engage in an argument with the personnel. If you are uncomfortable or do not agree with something, stay calm and express your concerns to them. They will be able to help you.
Never, under any circumstances, challenge staff or other passengers or lose your cool on the flight. Erratic and heated behavior is one of the leading causes of accidents on an airline and can lead to legal charges against you.
Were You Involved With An Airline Accident?
While there are a lot of steps you can take to minimize the chance of an accident, the risk will never be zero. The team at the Hernandez Law Group, P.C. can help you gain the compensation you deserve for medical expenses and damages if you were injured due to a negligent party on your flight or in a car accident on the way to the airport. Our team has years of experience handling personal injury cases and we are not afraid to fight for your right to compensation and be an advocate for you. Contact our team today for more information on our services or to schedule a consultation.