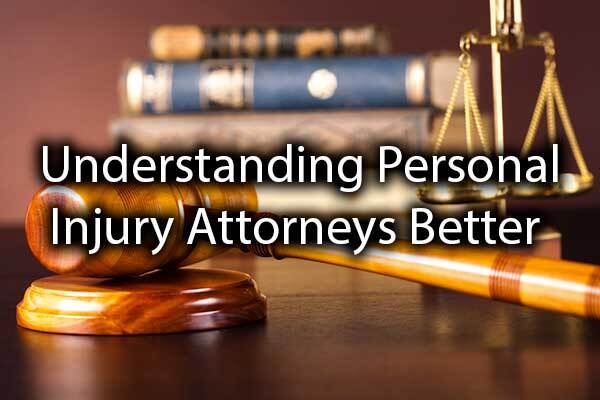 When you are injured in an accident, your whole world may seem like it has turned upside down. From medical expenses to insurance companies, to missed time from work, you may feel that your life may never get back on track. Thankfully, personal injury attorneys like the Hernandez Law Group, P.C. can help! Our dedicated team of attorneys fights hard to help you get the compensation you deserve! Still not sure if a personal injury attorney is what you need? This article will help you understand their importance.
What Kind of Cases Fall Under Personal Injury?
All personal injury cases are a direct result of another party's negligent act. For example, if another driver fails to stop and runs into you, causing injury, you would be able to file for a personal injury case.
The knowledgeable team of attorneys at the Hernandez Law Group, handle the following personal injury cases:
Pedestrian accidents
Premises liability accidents such as slip-and-fall cases
Product liability
Dog bite victims
Fire and burn injury
Spinal cord injuries
Wrongful death cases
Understanding Compensation
If you were injured due to someone else's negligence, you may be entitled to monetary compensation. This compensation can be awarded for damages, medical expenses, loss of earning capacity, and mental anguish. To ensure you receive the compensation you deserve, you will need a strong team to support you. Personal injury attorneys will go over your case with you, ensure that you understand what your case is worth. Don't let insurance companies or the defense bully you into accepting anything less than what you deserve.
Fighting for the Compensation You Deserve
When a personal injury attorney takes a case, they work hard to ensure that your voice is heard. Here are just some of the ways that our team fights for you:
Consultation
When you first contact our law firm, we offer a free no-obligation consultation to go over the facts of your case.
Research Evidence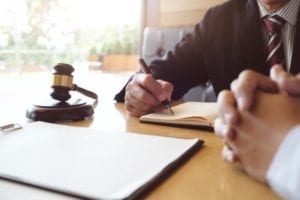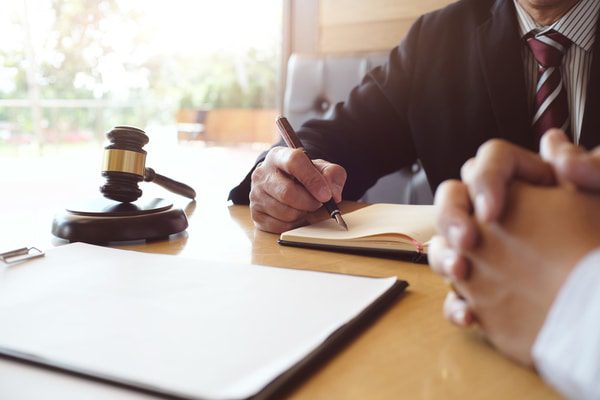 After our team has accepted your case, we research the evidence. From police reports, to witness statements and medical records, to photographs of the incident, we do not rest until we know the whole story surrounding your case so we can best represent you and your interests.
Why Is Evidence So Important?
Evidence helps establish who is liable for an incident. For example, in a car accident, witness statements, police reports, and photographs of the incident can show what happened. If and when we present your case in court, the judge and/or jury will know the full details surrounding your case. This will help solidify that your injuries were caused by the negligence of the defendant and that if they had acted responsibly, the accident could have been avoided.
Handling Insurance Companies
After an accident, the insurance company is sure to come calling. They are trying to find anything that might jeopardize your claim. Our team can review the insurance policy details and determine the maximum level of coverage for your case.
Preparing for Pleadings
If the defendant or the insurance company does not want to settle outside of court, we will then move to prepare a lawsuit. This will set out the legal arguments, getting the ball rolling to bring the fight inside the courtrooms. From here, the defendant will have around 30 days to answer the lawsuit, depending on what day they are served with the lawsuit.
Conducting the Discovery Process
The discovery process is when both the plaintiff and the defendant exchange questions and answers in written form or in testimonial form. This happens outside of court and allows for both parties to go over the evidence that the other has. This allows both parties to follow up on witness statements or any information they may have.
Representing You in the Courtroom
If your case makes it to trial, you can rest assured that our team will be there. We will provide you professional representation in court, ensuring that your voice and case are heard clearly.
Need A Personal Injury Attorney?
The team at the Hernandez Law Group is no stranger to personal injury cases. We are more than happy to take on challenging cases and will not rest until your case is resolved. Juan Hernandez, one of our senior attorneys, is one of the 2% of Texas lawyers who is Texas board certified in personal injury law. With an experienced team like ours behind your back, you can rest assured that you will be getting the compensation you deserve. Contact our team today for more information or to schedule a consultation.