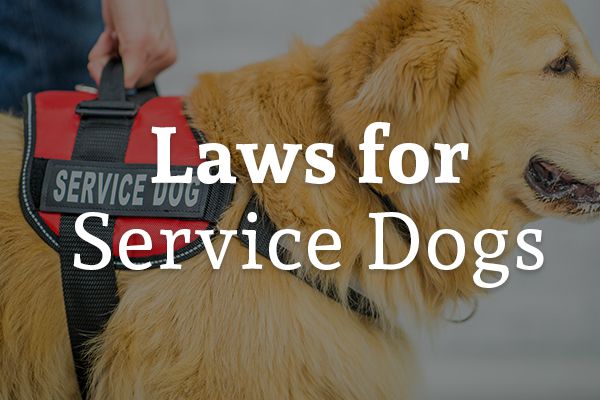 Service dogs give their owners the freedom to explore the world around them without fear. These furry companions serve their owners by providing sight, hearing, and mobility assistance. They even alert owners to changes in their health and are essential to their well-being. Unfortunately, people abuse the laws protecting service dogs and sometimes try to pass off their pets as service animals, which can lead to unfortunate accidents such as someone getting bitten. To deter this, many businesses crackdown and ban all animals. Texas recognizes active service dogs and has the following laws to ensure their fair treatment.
What Is the Definition of a Service Animal?
A service animal is an animal specifically trained or equipped to perform a duty to help an individual with a disability. It is used by that person for that stated purpose and is more of an essential tool than a pet.
Can Any Animal Be a Service Animal?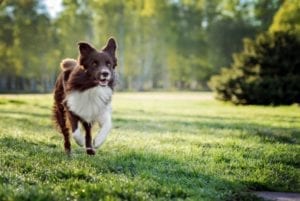 While no state law limits the type of animal that can be considered a service animal, there are laws differentiating a service animal from an "assistance animal."
While assistance animals may bring some benefit to their owners, such as emotional support, they have not been specifically trained to the level of service dogs. These animals do not have the same level of legal protection as service dogs and therefore may not enjoy the same rights.
What Are the Different Types of Service Dogs?
A dog is considered a service dog when it has been trained to perform a special action to protect and aid its owner. The following are recognized and protected as services dogs in the State of Texas:
Guide dogs
Hearing dogs
Mobility assistance dogs
Diabetic alert dogs
Seizure alert dogs
Seizure response dogs
Psychiatric service dogs
Autism support dogs
Fetal alcohol service dogs
As mentioned earlier, psychiatric service dogs and emotional support dogs are not considered equal by the law. Psychiatric support dogs are designed to aid individuals who suffer from post-traumatic stress disorder, extreme anxiety, and extreme depression by helping them feel safer and calmer in public. These dogs know when to guide their owners away from a potentially harmful situation.
While emotional support dogs also bring comfort to their owners, they are not specifically trained to guide their owners away from triggering situations. These dogs are also not required to undergo specific training. Texas does not recognize emotional support dogs as service dogs, and the same laws do not protect them.
What Texas Laws Protect Service Dogs?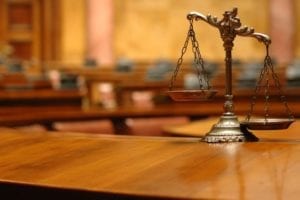 According to Texas state laws, service dogs and their owners have the following rights:
Owners have the right to bring their service animals onto public transportation

They are not required to pay an extra fee for the animal.
The individual and his or her service dog are not to be separated under any circumstances.

Service dogs have the right to accompany their owners into all public buildings and entertainment accommodations. This includes:

Restaurants
Hotels
Public transportation
Auditoriums
Convention centers
Theaters
Sports stadiums
Zoos
Public parks
Gyms
Amusement parks
Bowling alleys
Libraries
Museums
Hospitals

Individuals with a service dog may not be denied housing. This applies even if there is a no-pet rule for the property.

Property owners are in violation of the law if they refuse to lease or rent to an individual because of their service dog.
What Happens If I Get Attacked By a Service Dog?
While service animals are protected by law against discrimination, Texas law also protects the public against bad behaviors or aggressive behavior from a service dog. People with disabilities who have a service animal have the responsibility of the following:
A person with a disability who uses a service animal or assistance animal is, by law, liable for any damages done to the premises or the facility by the animal.
Service dogs and assistance animals must be properly harnessed or leashed whenever they are in public or on a public transport service. If the animal is not properly harnessed and harms another individual, the owner of the animal is liable for the injuries and damages that the animal caused to that individual.
What Are the Penalties for the Improper Use of a Service Animal?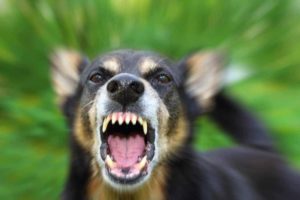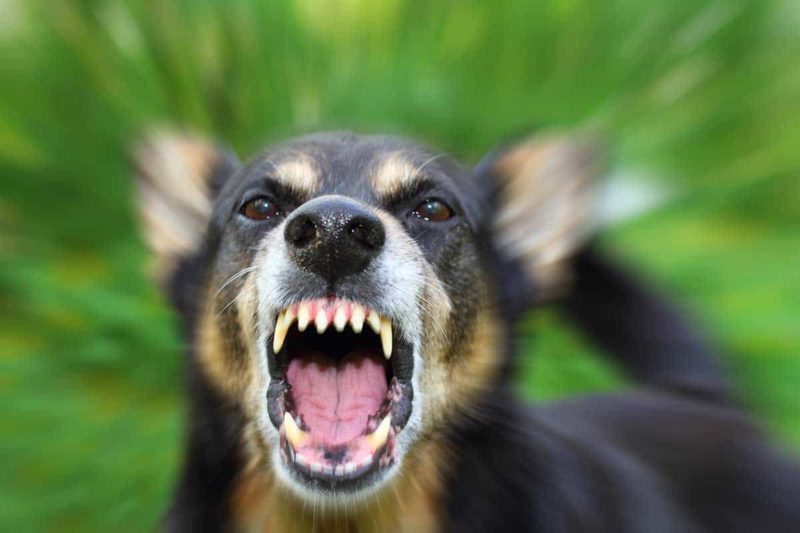 If an individual claims they have a service animal and that animal is wearing a leash or harness naming them as such, but the animal has not undergone specific training, the individual is guilty of a misdemeanor. Upon conviction, they may be punished by the following:
A fine of no more than $300.
30 hours of community service to be performed for a governmental entity or nonprofit organization that specifically serves individuals with disabilities.
Don't Hesitate to Take Action If You Get Bitten
Regardless of whether it is a service dog or an assistance animal, owners of these animals are responsible for the actions of their animals. If you have been bitten by a dog, whether it is a pet or a service animal, you may be eligible for monetary compensation for medical expenses and damages.
The attorneys here at the Hernandez Law Group will help you prove that the owner's negligence caused your injuries so you can get the compensation you deserve. You'll feel confident that your case is in good hands with the most qualified attorneys representing you. Juan Hernandez is one of the two percent of Texas attorneys certified to practice personal injury law by the State Bar of Texas. Contact our team today to schedule your free no-obligation consultation or for more information on our services!