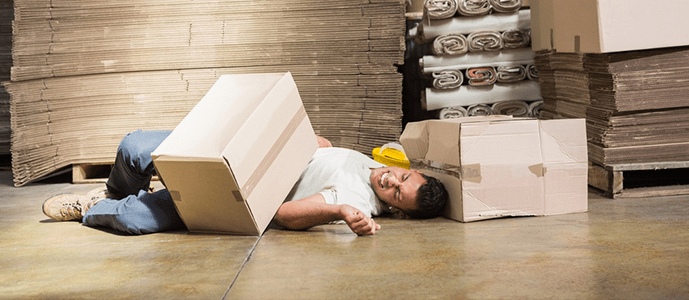 available in: English
Warehouse Accident Injuries
Safety is a major issue in warehouses, factories, and other industrial work settings. Forklifts, heavy machinery, and trucks are potentially dangerous in any situation but pose even more risk to employees who work with them every day. Numerous Texas workers are involved in warehouse accidents every year, often due to lack of safety training or supervision. Sadly, many warehouse accidents cause life-altering injuries including permanent disability.
When employer negligence is to blame for a warehouse accident, the injured employee is entitled to seek compensation for his or her injuries, medical bills, and other injury-related losses through a warehouse accident lawsuit. Before proceeding with a lawsuit, however, it is important to have an experienced Dallas warehouse accident lawyer on your side to represent your best interests and protect your legal rights. Contact Juan Hernandez Law P.C. today.
Warehouse Accidents and Workers' Compensation
Workers' compensation may cover some warehouse accidents; however, because Texas does not require private employers to subscribe to workers' compensation insurance, many employers do not have this coverage. Additionally, workers' compensation benefits may be insufficient to cover all of the medical bills, lost wages, and future earning capacity after a debilitating work injury accident. In many cases, a lawsuit is necessary in order to recoup damages for warehouse injuries.
Potential Risks That Lead to Warehouse Accidents
Warehouse accident victims may sustain catastrophic injuries including loss of limbs, crushed limbs, brain and spinal cord injuries, and internal organ injuries. Hazards that may contribute to warehouse accidents include:
Forklift accidents
Collapsing scaffolding
Falling merchandise or other objects
Falls from ladders or other heights
Improper or defective safety equipment
Insufficient employee safety training
Defective machinery
OSHA violations
Dallas Warehouse Accident Attorneys
When a warehouse owner, supervisor, or employee is liable for a warehouse accident due to negligence, victims are entitled to receive restitution for their injuries and emotional pain. If you or a family member has suffered injuries in a warehouse accident, contact the skilled Dallas Personal Injury Attorneys at Juan Hernandez Law to discuss your case. Our compassionate lawyers understand the obstacles faced by warehouse accidents and their loved ones.
We help clients all over the state of Texas to receive optimal financial recovery for their injuries. Whether you live in Dallas, Fort Worth, Houston, San Antonio, or elsewhere in the state, call us today at 1-888-827-9965 | Local 214-712-3823 to schedule a FREE EVALUATION with one of our attorneys.