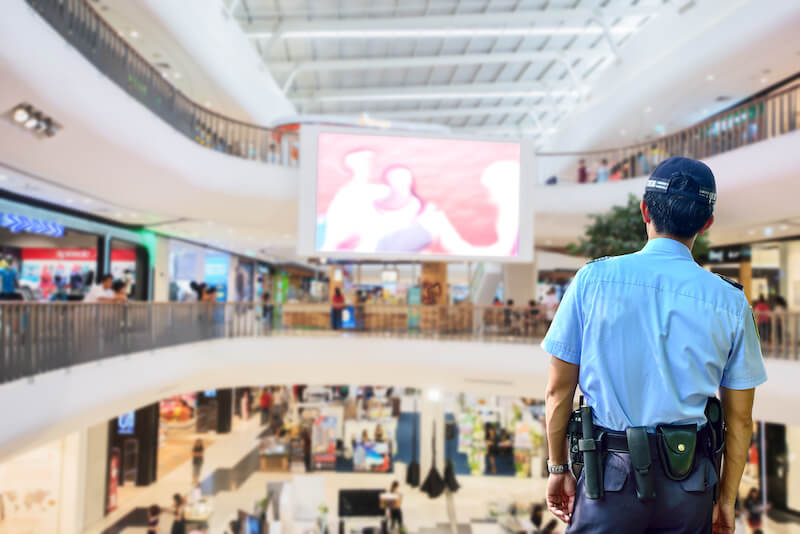 Inadequate Security
Inadequate security on the premises of apartment buildings, shopping centers, restaurants, hotels, and other commercial properties is a common cause of injuries from violent crimes in Dallas. Unlit parking lots, dark corridors, and broken locks make it easier for criminals to commit robbery, rape, and other physical assaults on unsuspecting victims. The unfortunate reality is that many of these criminal attacks could be prevented by the use of surveillance cameras, security guards, and other security precautions.
If you or a loved one has been seriously injured by a third party on someone else's property due to inadequate security, you may be entitled to a recovery from the property owner for negligence. However, proving negligence is often difficult, which is why you need the legal representation of skilled Dallas personal injury lawyer who can investigate the circumstances surrounding your attack in order to build a strong case against the responsible party.
Duty of Texas Property Owners to Provide Adequate Security
Under Texas premises liability law, owners of commercial properties including apartment complexes and malls, have a duty to provide reasonable safety precautions to prevent accidents and criminal attacks on their property.
While property owners are not liable for all crimes occurring on their properties, if a crime occurs due to inadequate security, the property owner may be held accountable. Reasonable security measures may include:
Monitoring property with video surveillance cameras
Providing adequate lighting in parking lots, stairwells, hallways, etc.
Hiring trained security guards
Performing criminal background checks on security personnel
Installing fencing around the perimeter of the property
Inspecting and maintaining security equipment
Repairing broken locks, windows, gates, etc.
Notifying tenants/patrons of criminal activity in the area
Inadequate Security Claims in Dallas
Inadequate security claims frequently involve violent crimes such as rape and other sexual assaults, robberies, shootings, and stabbings, many of which result in fatalities. Innocent victims may be attacked in any number of locations due to inadequate security including:
Parking lots
Malls and other shopping centers
Restaurants and bars
Apartment complexes
Schools, colleges, and universities
Amusement parks
Hotels, motels, and resorts
Airports
Train and bus stations
ATMs
Dallas Inadequate Security Attorneys
Victims of violent crimes often suffer from serious physical and emotional trauma. While the physical injuries suffered may heal over time, the emotional scars may last a lifetime.
If you or someone you love has been the victim of a violent crime resulting from inadequate security on another's property, the knowledgeable Personal Injury Lawyers at Juan Hernandez Law can help. Our attorneys are dedicated to helping our clients receive full compensation for their physical and emotional injuries.
We represent clients throughout Texas, whether you live in Dallas, Fort Worth, Houston, Sherman, or elsewhere in the state. Call us today to at 1-888-827-9965 | Local 214-712-3823to schedule a FREE CONSULTATION of your inadequate security case.