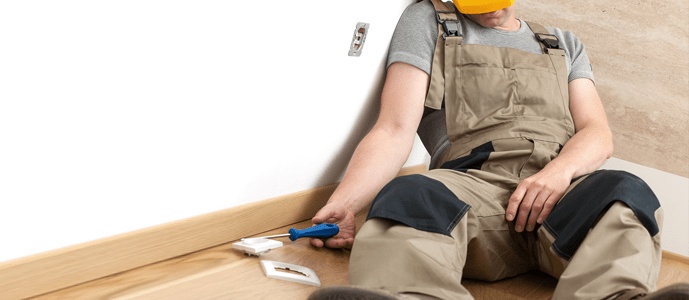 On-the-job Injuries
Accidents and on the job injuries can still occur no matter how careful you and your employer may be. These on the job injuries can range from repetitive stress injuries to severe brain injuries and even amputation. The Dallas worker's compensation system was developed to help injured workers receive the treatment they need to fully recover and it covers a wide range of work-related injuries.
Unfortunately, there are times when on the job injuries and their expenses are not adequately covered by workers' compensation. When this occurs, you need an experienced Dallas Personal Injury Lawyer on your side to ensure that you receive the compensation you need to get your life back on track. If your injuries were the result of another employee's carelessness or the negligence of your employer, you may even need to file a personal injury lawsuit to recover damages.
On the Job Injuries in Dallas
On the job injuries in Dallas result from numerous workplace hazards and can occur in any type of business—from small businesses to large construction sites. Some of the most common on the job injuries include:
• Back and neck injuries
• Repetitive trauma, such as carpal tunnel syndrome
• Occupational exposure, such as asbestos or other toxins
• Heart attacks
• Strokes
• Assaults or violent crimes
• Automobile accidents while on the job
• Knee or hip problems
• Communicable diseases, such as Tuberculosis
• Slip, trip, and fall accidents
• Construction site accidents
• Heavy machinery accidents
• Inadequate security
• Warehouse injuries
• Industrial injuries
• Burns
• Psychiatric injuries
• Loss of limb injuries
• Death
On the Job Injuries and Compensation
Many on the job injuries in Dallas can lead to a lifetime of pain and suffering, and these injuries can even prevent you from continuing in your line of work. Carpal tunnel syndrome, knee or hip problems, and spinal cord injuries can cause debilitating symptoms that can continue and worsen throughout your life. As a result, many injured Dallas workers are forced to leave their jobs and obtain employment elsewhere. In addition, these on the job injuries can significantly affect every aspect of your entire life and prevent you from enjoying life to the fullest.
When this occurs, you need an experienced Dallas Personal Injury Lawyer on your side. Your lawyer will fight aggressively to ensure that all of your medical expenses are covered, as well as any treatment you may need—both now and in the future. If your injury was the result of another person's negligence, then you may be entitled to file a lawsuit against the responsible party to cover both economic and non-economic losses.
Dallas Work Injury Attorneys
If you have suffered an on the job injury in Dallas, contact the experienced Dallas Personal Injury Lawyer at Juan Hernandez Law. Our lawyers understand the obstacles faced by work injury victims and we fight aggressively for their rights. We have helped clients in Dallas, Fort Worth, Houston, Austin, San Antonio, and all over Texas to obtain compensation after suffering on the job injuries. We provide FREE CONSULTATIONS to Dallas work accident victims. Call our law office today to schedule an appointment by calling 1-800-444-8810 | Local 214-900-0000.