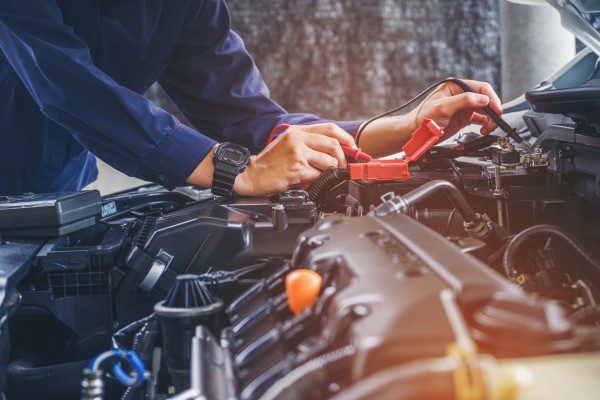 Available in: English
A Culture of Management Deficiency and Misjudgment
A pattern of "incompetence and neglect" led to the long failure to recall millions of General Motors small cars over a deadly ignition switch defect, but there was no conspiracy to hide the problem, the company's chief executive said Thursday.
Outlining the results of an internal probe, GM chief executive Mary T. Barra said 15 employees deemed responsible for not vigorously tackling the problem have been forced out of the company, and five others have been disciplined. But the investigation by Anton R. Valukas, a former U.S. attorney, did not tie the problems to top executives in the company.
Why the Recall took Over a Decade
Rather than finding a coverup, the investigation revealed an ingrained corporate culture in which employees failed to take responsibility for the ignition-switch problem or treat it with urgency. Investigators misdiagnosed it, and information that could have helped unravel the mystery remained trapped in GM's bureaucratic silos, even as accidents and fatalities mounted.
The report described the "GM nod," where company officials would attend a meeting, nod in agreement on a proposed course of action, and then leave and do nothing.
That culture contributed to GM's waiting more than a decade to recall 2.6 million Chevrolet Cobalts and other small cars equipped with the defective switch, which has been linked to at least 13 deaths and 54 accidents, the report said.
Barra, a GM lifer who took over as chief executive in January, has vowed to break that pattern, which contributed to the company's decline and eventual 2009 bankruptcy and federal bailout.
Despite the ignition switch debacle, GM sales have been strong in recent months and its future has appeared bright, continuing a trajectory the company has been on since it emerged from bankruptcy.
GM now logs one-third of its sales in China, the world's fastest-growing auto market. And this week, GM reported that in May it had its best sales month in nearly six years.
But for the company to continue that momentum, analysts said, Barra and other leaders must persuade consumers that GM has shed its old ways.
"It is a real trick to say 'we had a decade of a pattern of incompetence and I wasn't a part of it,' " said Daniel G. Hill, president Ervin Hill Strategy, a crisis-management firm. "Part of their effort is to convince consumers that the new GM is not the old GM."
The Problems with the Ignition Switch
The report said that GM had problems with the ignition switch from the beginning. The part never met GM specifications, but an engineer approved it for use anyway — a decision that complicated later efforts to solve the problem.
At first, the part's electrical system was so balky that it had to be redesigned. Then the switch was found to not have enough torque, allowing it to be aaccidentally switched off, sometimes when a driver's knee hit the steering column or a key ring was heavily weighted down.
Complaints flowed almost from the start. The lead engineer for the part, Ray DeGiorgio, even once called it "the switch from hell," in a missive to parts supplier Delphi, the report said.
DeGiorgio, primarily concerned about the electrical problems that caused the switch to have trouble starting cars in cold weather, repeatedly pushed against efforts to address the torque problem, which he did not know posed a danger to drivers, the report said.
In 2006, DeGiorgio — one of the employees dismissed by GM — approved a new design for the part without documenting the change or alerting executives who could have ordered a recall, according to the report. In a 2013 deposition taken in connection with a suit against GM, DeGiorgio denied making the change. The report said he has steadfastly insisted that he simply forgot about it.
DeGiorgio could not be reached for comment for this article. But in his 2013 deposition, he said his son drove a 2007 Cobalt that he helped him buy to commute to school. "There is no way I would have done that — I gave this car to my kid — had I had any reservations," DeGiorgio said.
The change largely addressed the defect in later-model GM small cars, another factor that misled the company about the nature of the problem.
Still, the report concluded that GM should have been able to solve the problem but that the company's efforts at investigating it were "neither diligent nor incisive."
The company did not push harder to address the problem, in large part because it did not understand it. Engineers and others who looked into the ignition-switch problem, which caused cars to inadvertently stall, did not realize that the defect also disabled airbags.
Consequently, for years GM viewed the issue not as a safety problem but simply as one of customer convenience — "annoying but not particularly problematic," the report said.
"Once so defined, the switch problem received less attention, and efforts to fix it were impacted by cost considerations that would have been immaterial had the problem been properly categorized in the first instance," the report said.
GM officials continued to misunderstand the problem even as accidents and legal settlements mounted, and outside investigators began to see the switch problem as a pressing safety issue, the report said.
Investigation into GM
Describing the report's findings in a town hall meeting with 1,200 GM workers at a GM technical facility in Warren, Mich., Barra said employees did not share enough information or take enough initiative as evidence came in about the faulty switches, leading to tragic results.
"If this information had been disclosed, I believe in my heart the company would have dealt with this matter appropriately," Barra said.
GM has shared the report with federal safety officials and members of Congress. Rep. Fred Upton (R-Mich.), whose committee has been investigating therecall, said a subcommittee of his panel will hold a second round of hearings in several weeks.
Meanwhile, Sen. Claire McCaskill (D-Mo.), who is leading the Senate probe, also promised another hearing.
"I'm looking forward to getting a full briefing from Mr. Valukas. I won't be letting GM leadership, or federal regulators, escape accountability for these tragedies," she said.
The report was released after the ignition-switch problem triggered a series of government investigations and lawsuits that prompted Barra to restructure GM's top ranks to more quickly deal with safety problems. So far this year, the automaker has ordered 30 recalls affecting nearly 16 million vehicles in North America. The recalls alone have cost the automaker $1.7 billion.
And the troubles stemming from the deadly defect are far from over. Last month, the National Highway Traffic Safety Administration levied a $35 million fine against GM, the maximum amount allowed.
The company has hired mediation specialist Kenneth R. Feinberg to create a compensation fund for families of crash victims by Aug. 1. On Thursday, Feinberg said, "I have already drafted some preliminary compensation ideas and plan to share them in confidence over the next few weeks with lawyers, public-interest groups, GM and others interested in the compensation program."
The company also faces lawsuits from shareholders, dealers and others in connection with the defect. It is also under a series of government investigations, including a federal criminal probe that could result in financial penalties along the lines of the $1.2 billion paid by Toyota earlier this year for misleading consumers about unintended acceleration problems with several of its models.
Karl Brauer, an analyst with the automobile research firm Kelley Blue Book, said GM is showing signs that the ignition-switch recalls will not do lasting damage to its sales.
"The company on the product side has done a very good job over the last four years," Brauer said. "Consumers are more impressed by that than they are concerned by the recall issues."
In a conference call with analysts to discuss the report, Barra declared that the ignition-switch problems are not characteristic of current-day GM.
"We look at this as a unique series of mistakes that were made over a long period of time," she said.